Beats Pill 24K Black and 24K White - Luxury Retail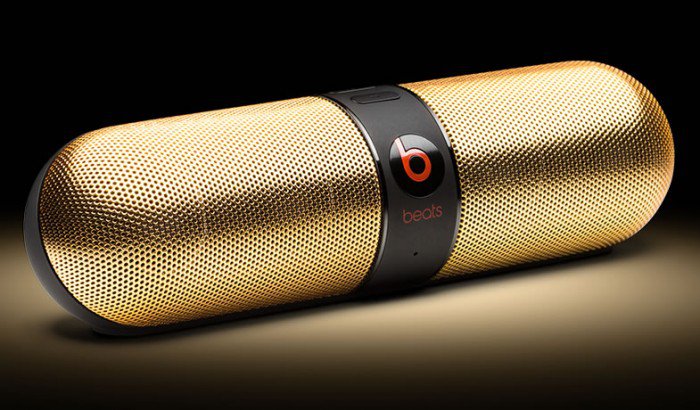 Colorware collaborates with Dr Dre again and brings us their 24K gold beats pill speakers
The latest luxury variant from the Dr. Dre catalogue of audio style i.e. Beats, is the limited edition Beats Pill 24K Black and 24K White models.
In cahoots with ColorWare, the tiny Bluetooth enabled, ironically named capsule shaped speakers, will now be available in limited quantity in pure 24k gold.
This is not ColorWare's first Rodeo with Beats audio
In 2011 they brought us the uber cool Beats Chrome limited Edition headphones and later in 2013 they collaborated with the good Doctor's company once again and produced the slightly gauche Shred Headphones in three color options.

The 24K gold Pill Speakers have undergone the same meticulously intricate procedure of being dismantled, masked, painted, buffed to a sheen and specially packaged to ensure that the device looks exactly like it was designed to and will deliver the same high-end quality audio, but with that extra glimmering, glossy pizzazz. The signature Beats strip/panel that runs down the middle will be cast in White and Black options hence the names.
Only 50 pieces of each color variant will be produced and will set you back just $399. They'll be ready to ship out to customers in about three or four weeks.