Aston Martin & Dom Pérignon - Luxury Retail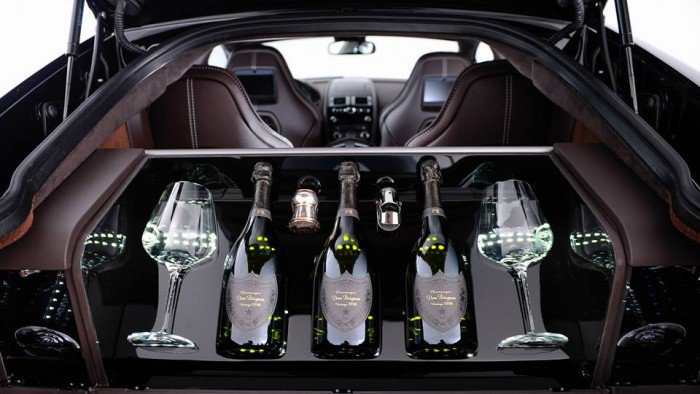 Aston Martin Milano Rapide S Dom Pérignon
Created to celebrate the partnership between the auto marque and Dom Pérignon, the special Rapide S features a handmade removable cellar in the trunk, which perfectly fits three bottles of 1998-dated Dom Pérignon champagne, two bottle openers, and two crystal glasses.
The auto is currently on an epic summer road trip throughout Italy, stopping at specific restaurants and resorts where people can get a close look at the bespoke design. While the Rapid S pictured may not be for sale, Aston Martin's Milan dealership will actually start offering the cellar as a special addition once the tour ends.
Called the
Dom Pérignon Deuxieme Plénitude Special Kit
, Italian consumers will be able to request the unique wine cellar to be added to their existing Rapid S model. No word yet on how much the kit will cost.