Carolina Herrera's Herrera Confidential Collection - Luxury Retail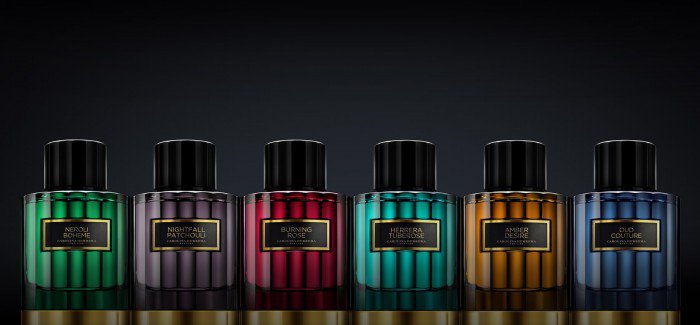 Carolina Herrera's Herrera Confidential collection lets you create your own custom fragrance
Carolina Herrera is about to change the way you think of signature scents. The designer has launched a six piece fragrance collection designed to be mixed and matched to create beautifully layered fragrances that are unique to your taste.
The premium Herrera Confidential collection features scents such as Herrera Tuberose, Oud Couture, Amber Desire, Neroli Bohème, Burning Rose, Nightfall Patchouli, each one created by Herrera's own daughter Carolina Herrera de Baez (head of Carolina Herrera's fragrance division) inspired by various factors such as her mother's sense of style, her homes in New York and Venezuela etc.
"I remember going to Bloomingdale's with her when I was a little girl to buy ingredients to create her own fragrances," she says, "She believes that the most important value is being true to oneself."
Each fragrance is beautifully presented in a faceted jewel toned bottle accented with gold and black. Carolina Herrera herself has already confessed that Herrera Tuberose is a special favorite.