Apple's Fifth Avenue "Cube" - Luxury Retail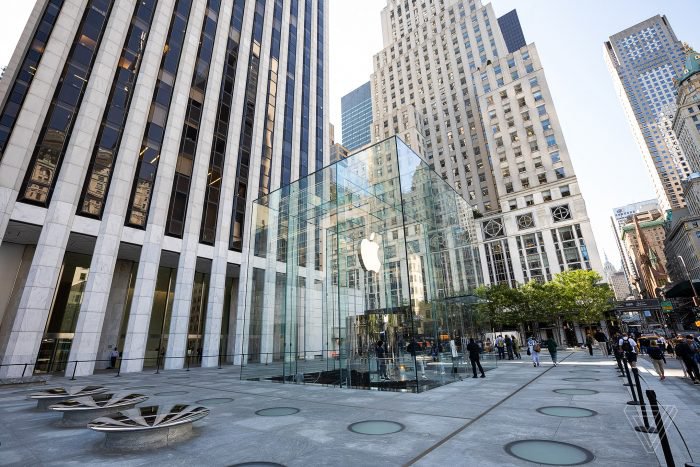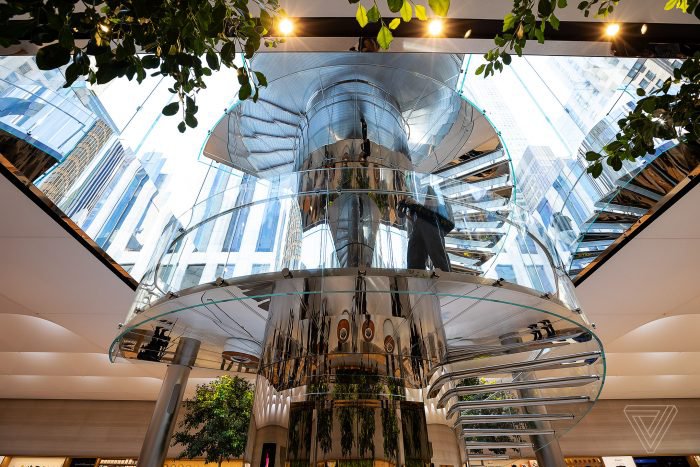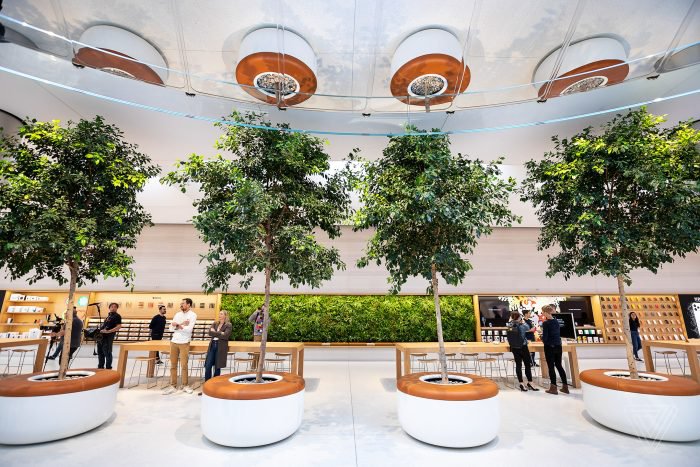 Apple store by Foster Partners
Apple's iconic flagship store on Fifth Avenue, it has just swung open its doors to eager shoppers.
Since the initial opening in 2006,, the store has become a landmark site, thanks to the merchandise of course, but also due to the forward interior design and glass cube which marks its subterranean location, over 57 million shoppers have dropped by. Obviously, the latter structure has been retained, but the premises have been given a new look, and on top of that, floor space has increased as well. Supervised by architecture practice Foster Partners, the outside plaza in front of the soaring General Motors Building – mind you, the Apple store is part of this structure – has been redesigned as well, featuring a configuration of portholes which allow much more daylight into the store below.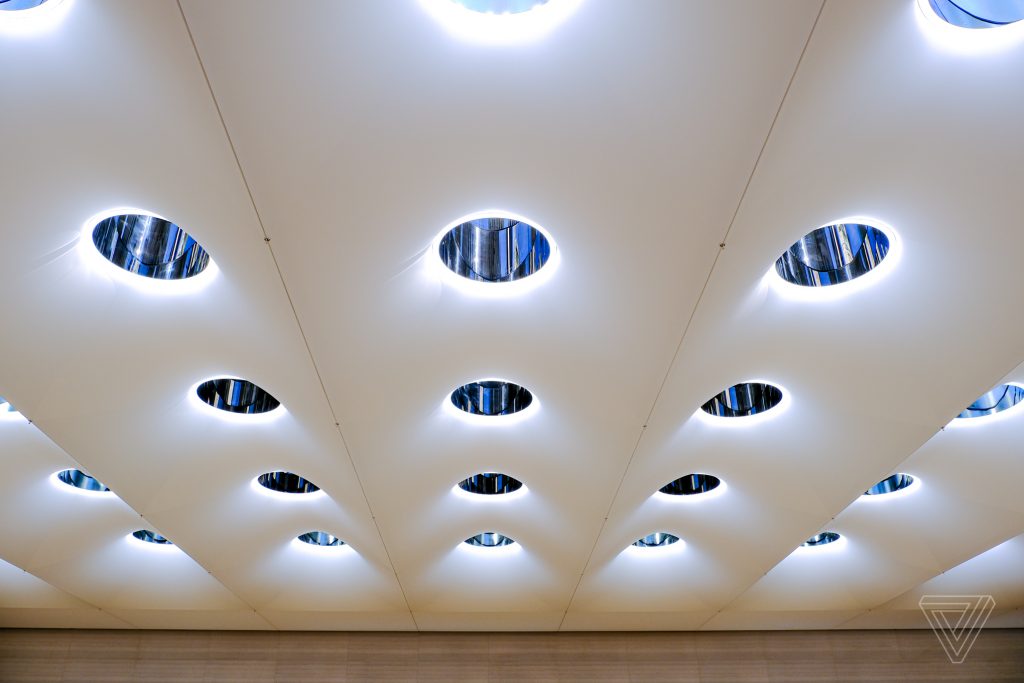 It's lined with honey locust trees bordered with linear fountains, offering a place to gather and sit back in this hyper-bustling part of New York City. To the left and right of the cube are a total of 18 of what Apple calls "sky lenses," which are the shiny metal seats that also happen to provide a bird's-eye view down into the store.
Inside the glass cube, the store's eye-catching main entrance, sits a new stainless steel spiral staircase, featuring 43 cantilevered stair treads designed to support a seemingly floating cylinder of glass.
The Apple store features a higher ceiling, and with the increased natural light that floods in, the look and feel is spacious and airy, and with the added trees and vertical gardens on either side of the store, shoppers easily forget they're underground.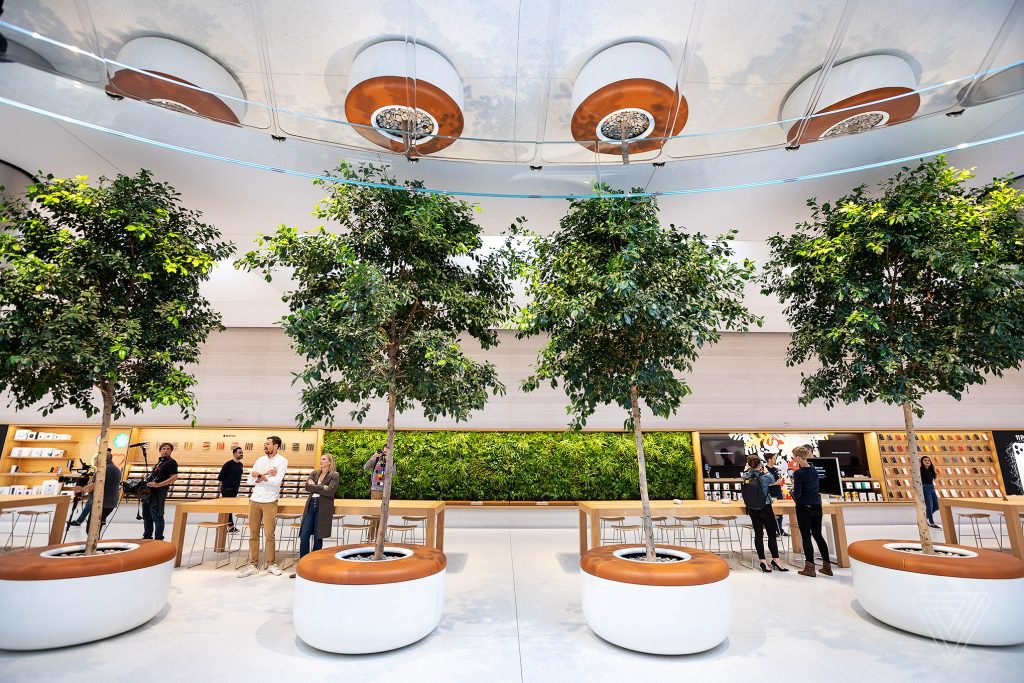 The new Apple store carries the brand's full range of products, and to commemorate the opening, a number of products were exclusively launched here, including the iPhone 11, iPhone 11 Pro, iPhone 11 Pro Max and Apple Watch Series 5.