Prince Harry's Black Ring - Luxury Retail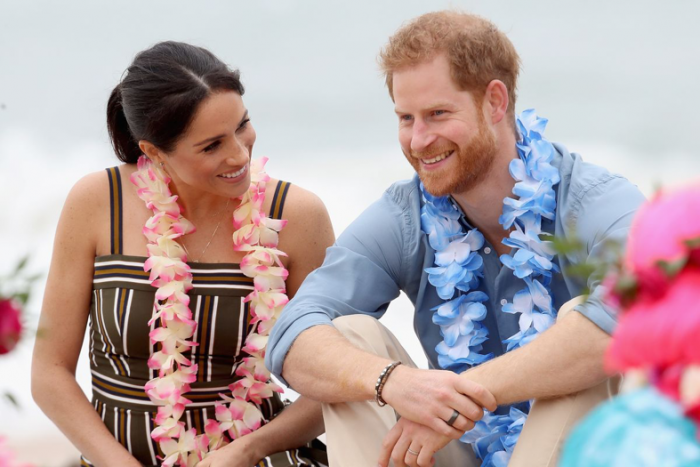 Prince Harry was spotted wearing an Oura fitness ring during the Australia royal tour
Prince Harry is leading the way with tech's hot new trend: fitness rings
The royal was spotted wearing a black fitness ring made by wearable tech company Oura. The device, fitted with a body temperature sensor, an infrared sensor and a 3D accelerometer and gyroscope, connects to an app on your phone to deliver up insights into your body.
Using Oura, you can measure your sleep, activity, resting heart rate and body temperature – all insights which come together to give you a 'readiness' score.
According to Oura, this score lets you know "when it's time to aim for the peak performances and when it's better to rest and recharge."
Prices for Oura's products go to over £900, but according to Hello, Harry's model is the Heritage titanium ring, which starts at around £275.
Fitness tracking rings are starting to gain traction
In a world saturated by smartwatches and fitness bands, a sleek ring is a good way to keep up to date with your health insights in a more unobtrusive way.
As well as Oura, San Francisco-based Motiv is another touted fitness ring. The 8mm Motiv ring is durable and waterproof up to 50m, perfect for swimming, and has a battery life of around three days.
Prince Harry is wearing the titanium ring in the 'Heritage' design, one of two available on the website.