Louis Vuitton's Tokyo Store - Luxury Retail
Louis Vuitton's Tokyo Store Unveils A Hawaiian Paradise Installation
Louis Vuitton launched its new collection amid exuberant Hawaiian decor in Tokyo's Roppongi district.
Through February 14th, Louis Vuitton Roppongi Hills Store welcomes you, in a pleasant setting with a tropical ambiance, featuring the 2018 Spring-Summer collection.
Along with the release, the store featured an exuberant installation inspired by a Hawaiian island setting. Its main design element is the palm tree, which can be seen in almost every item of decoration, from the building's glass exterior to the plush carpets and mannequin displays.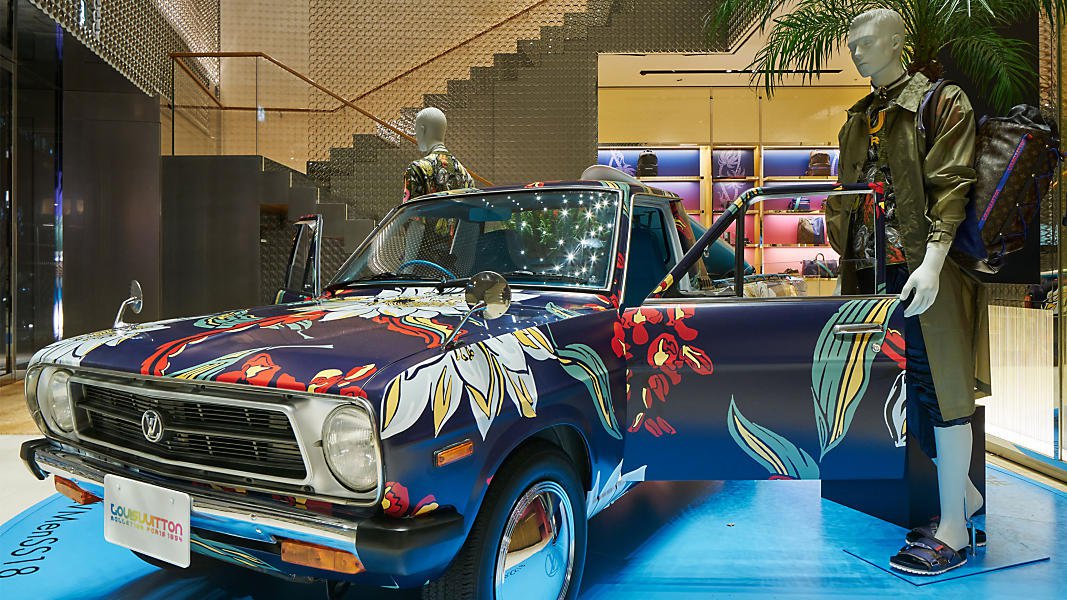 The fashion house even placed a customized retro car inside the store, along with select pieces from the S/S 2018 collection, including apparel, sneakers, sandals and its signature bags.