Water in style by Swarovski - Luxury Retail
Now sip water in style from a Swarovski crystal studded water bottle worth $185
Everyone knows that we're supposed to drink 8 glasses of water a day to stay healthy, but here's the thing nobody tells you: you're never going to want to drink water if you're sipping it out of a repurposed soda bottle.Luxury water bottle company (I can't believe I just typed that) BKR (pronounced "beaker") are here for you though.
Their new 500 collection features silicone covered glass bottles with very glittery Swarovski crystal embellished caps.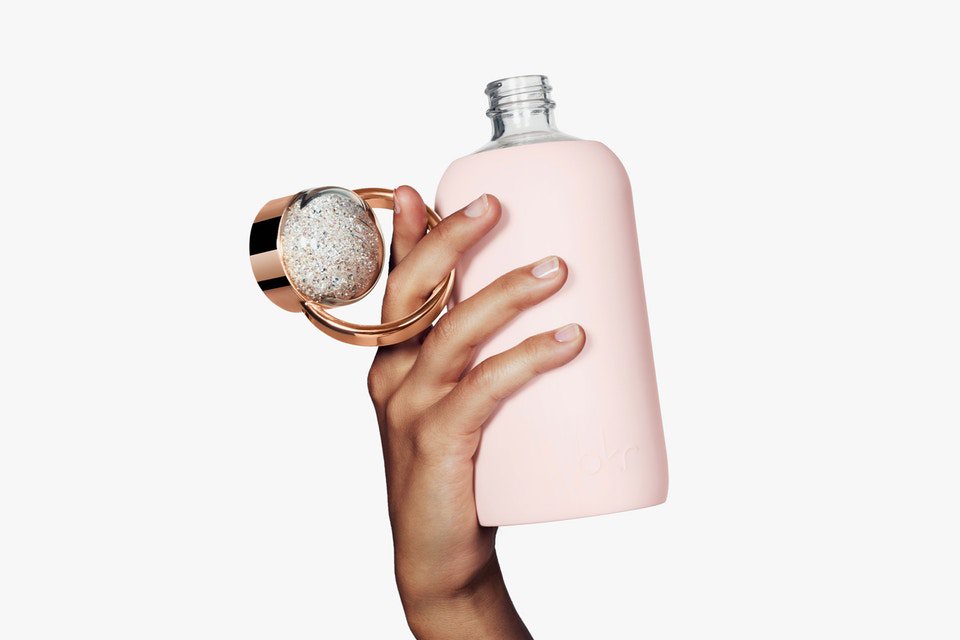 These bedazzled bottles are priced at $185 per piece. Each bottle cover will boast 500 individual crystals, hence the name of the collection. Four colorways are up for grabs: white bottles with yellow gold cap; black with silver cap; pink with rose gold cap; and nude with silver cap.