"Hermès Clock" by Xavi Mañosa - Luxury Retail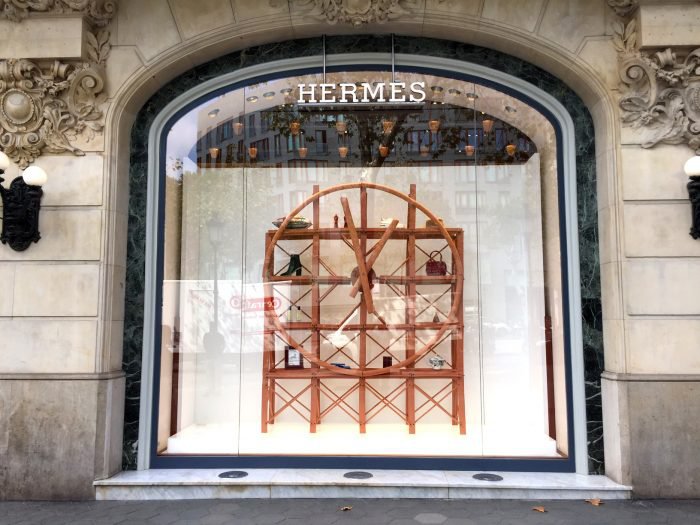 INSTORE made installation from the last artist´s window display for Hermès Spain
Xavi Mañosa, responsible for the design studio Apparatu has been the creator of the latest artist´s window display for Hermès.
The French brand has chosen its boutique in Paseo de Gracia, Barcelona, to install one of his sculptures "Hermès Clock", a unique piece designed and made in ceramic.
Xavi Mañosa explain the project:
"As a craftsman and designer, my view of the object is divided between material, process and function; the relationship between these three parts is the soul of the object. The time of the craft and its production is the poetic metric of the object.

The clock does not want to be an accurate system of calculation of production but the conscience of the artisan and his work. Our mechanical clock is a timer of the life of the craftsman and the creation of the object. The object and memory of how things are born.

The piece is a handmade ceramic structure, the structure of the watch is at the same time a support for different Hermès objects, placed on every hour of the clock. A total of 12 emblematic Hermès objects within the mechanism of the clock."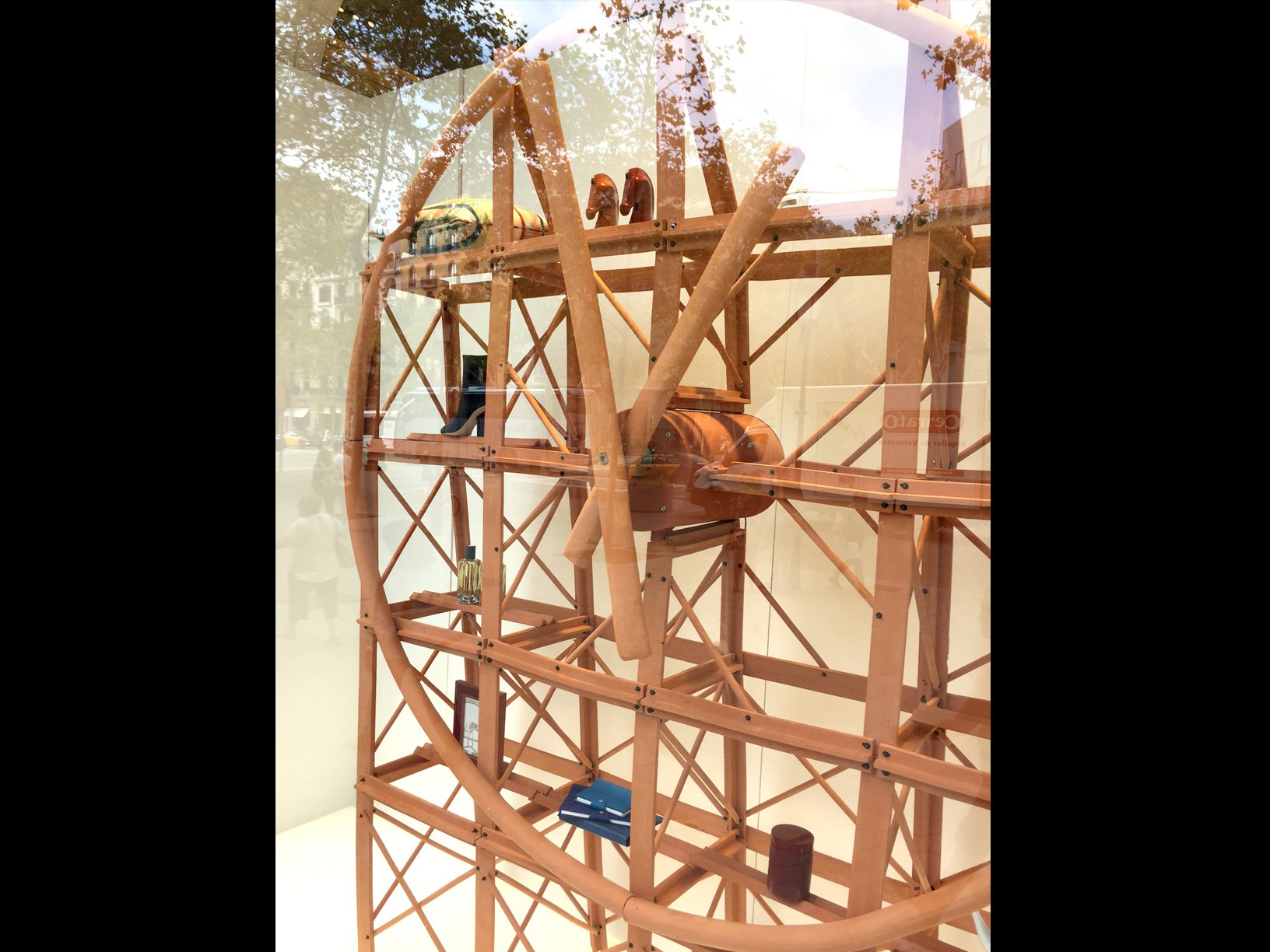 The installation of this work of art has been done by INSTORE. A lightbox made with opal methacrylate has been installed as the bottom base, the "Hermès Clock" is exposed on a neutral background. Hermès products have been placed in the ceramic structure, each element takes its place and the work of Xavi Mañosa takes shape.