The Tiffany & Co. Blue Book 2015 Collection - Luxury Retail
The first Blue Book created under the direction of design director Francesca Amfitheatrof.
American jeweller Tiffany & Co. has been known for offering the Blue Book annually, consisting of the brand's latest high-jewellery. This year, the theme for the products explores aquatic elements.

A few decadent pieces from the collection.

Diamond Necklace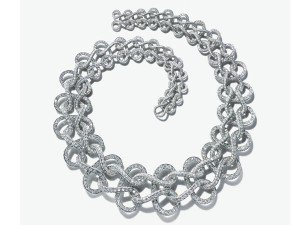 This stunning riveted piece was inspired by an archival Tiffany design from the 19th century. Crafted in platinum, the necklace consists of hundred diamonds that were painstakingly set by hand. The total weight of the brilliant cut diamonds is 60.26 carats.

Turquoise Necklace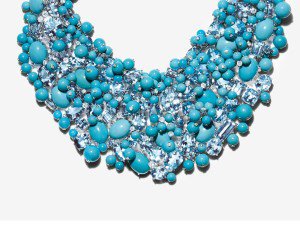 Worn by Cate Blanchett to complement her black gown, this turquoise neckpiece is truly a work of art. The 515.50 carats turquoise, 288.65 carats aquamarines and 12.23 carats diamonds are set in platinum.
Blue Tourmaline Scales Ring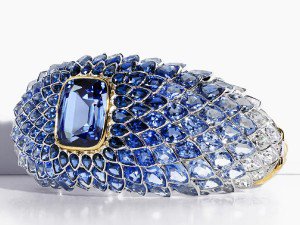 Reflecting aqua shades, this platinum and 18k gold ring features a cushion-cut blue tourmaline embraced by sapphire and diamond scales. The tourmaline weights 14.98 carats, sapphires 12.98 carats and diamonds 0.51 carats.

Tanzanite Ring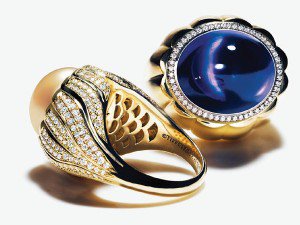 Sport a classy statement piece with this ring. A magnificent 23.03 carat tanzanite is accentuated by 18k gold and diamonds that weigh 1.29 carats.
Tahitian Pearl and Diamond Bracelet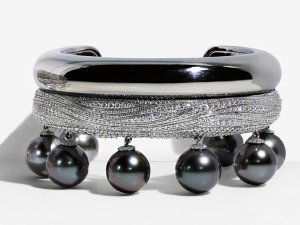 Ideal for an evening outing, this Tahitian cultured pearls and graduated diamonds necklace can complement any outfit. Set in 18k white gold, this bracelet has 12-13 mm pearls and 9.22 carats diamonds.

Rubellite Bracelet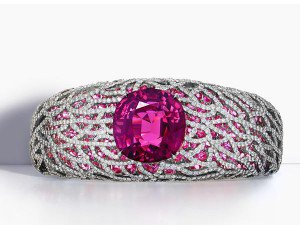 Inspired by the corals in the oceans, the 32.05 carats cushion-cut rubellite bracelet had a range of pink sapphire set in 18k white gold. The round pink sapphires weigh 18.67 carats and round diamonds weight 6.60 carats.