Storeage Design 218sq-m New B+Tube flagship store
Storeage designs new retail store for B+Tube cosmetics in Shanghai
Storeage – a Dutch retail design agency based in Shanghai – collaborated with skincare and cosmetics company B+Tube to create the brand's first flagship.
Storeage devised the shopping experience to work in line with the buying behaviour of Zoomers: the 218-sq-m interior provides ample room for teens to create social media as they shop, something which helps facilitate online to offline consumption, the designers explain.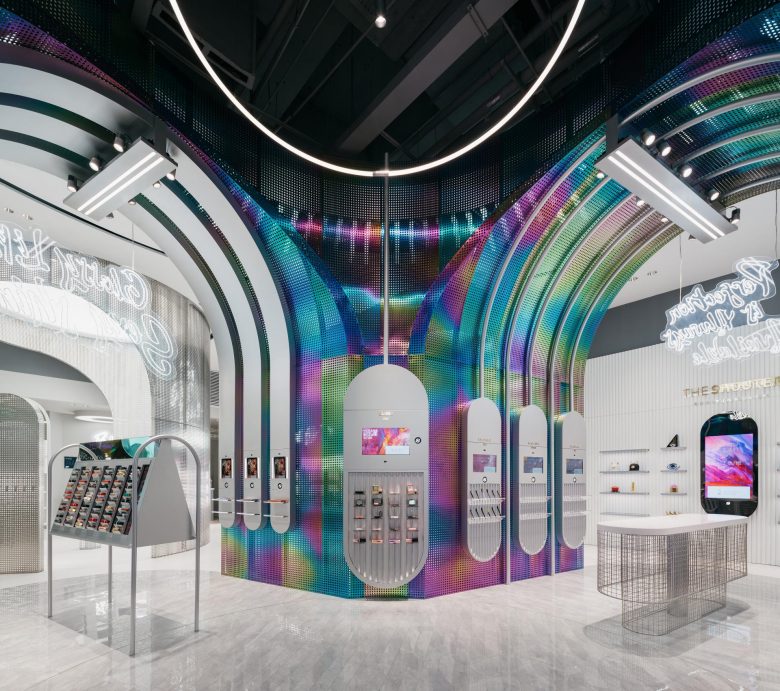 This digital-savvy group is precisely the target audience of B+Tube's Changsha flagship.
Iridescent perforated steel, used to build a central cathedral-like structure, is the star material of the Insta-friendly space. Covered in steel and white Corian, the auxiliary sections are organized around the three basics of cosmetics: 'cleansing, foundation and make-up'. Each area hosts an education centre for customers to learn and experiment with the products through tutorials and videos.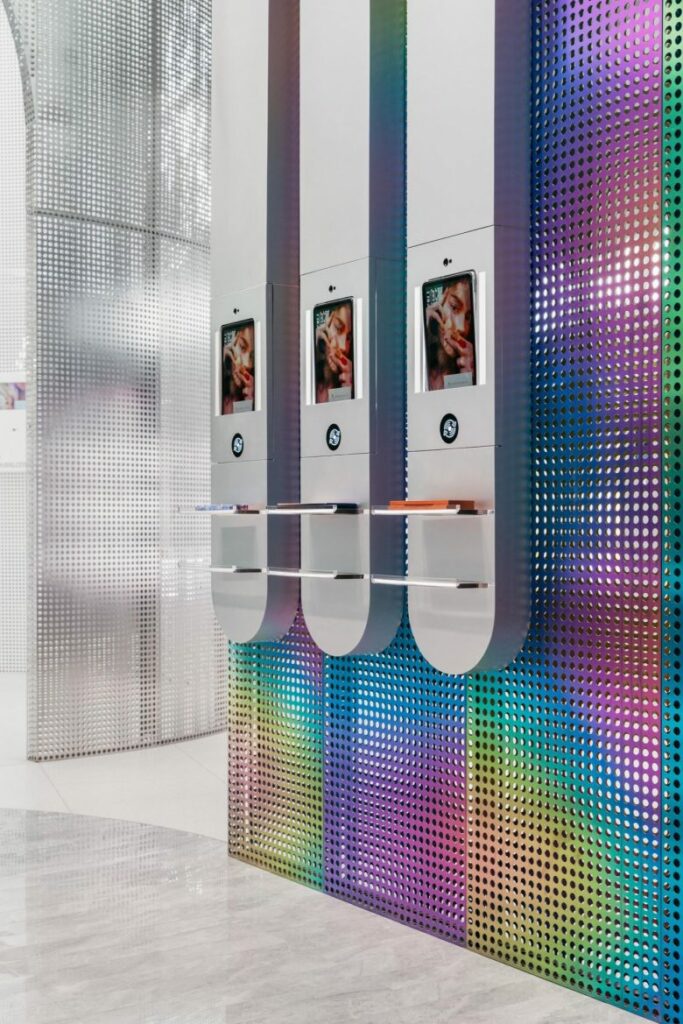 'We want to encourage a younger Chinese generation to express themselves in whatever shape or colour they prefer,' says B+Tube founder and CEO Lisa Yu, 'yet never at the expense of healthy skin.'