Prada Symbols Monochromatic Pop Up
#PradaSymbols Pop-up in Tokio
Prada is pleased to introduce #PradaSymbols, a special project in collaboration with Isetan Shinjuku in Tokyo.
Starting from February 10th up until February 23rd, the women's pop-up, located at 'The Stage' atrium, is defined by a large video wall displaying the #PradaSS21 Womenswear fashion show – the first collection designed by #MiucciaPrada and #RafSimons as co-creative directors.
The video edit is in black and white – intentionally cinematic – with a special slow-motion that highlights the most significant moments of the show.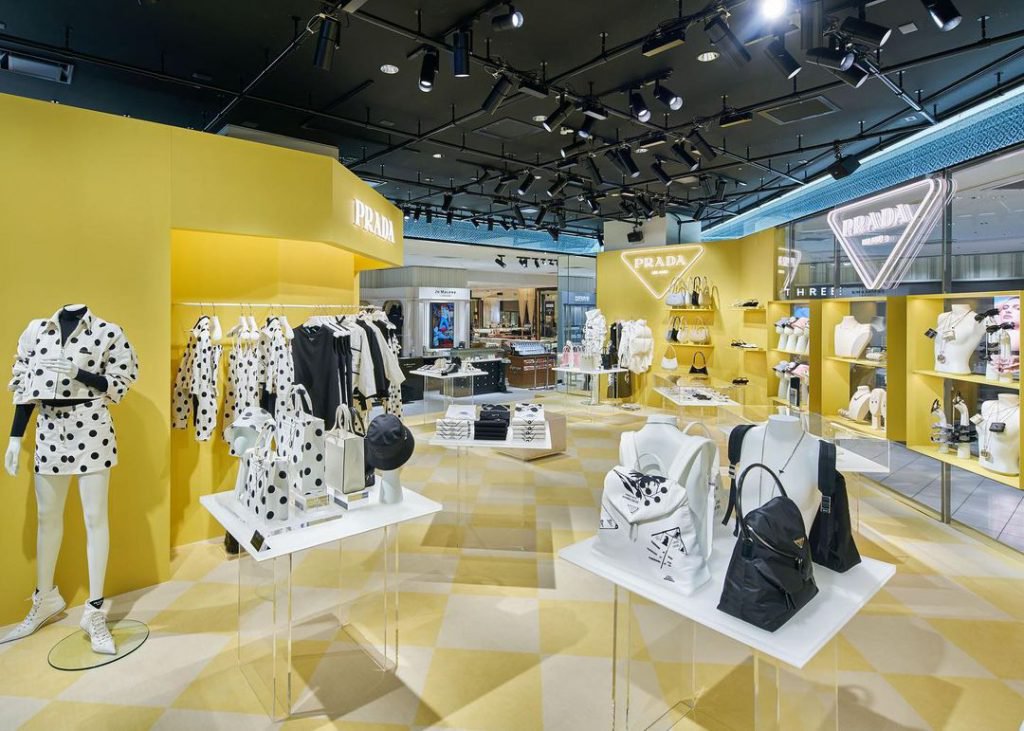 A white and light yellow checkered floor and the surrounding light yellow monochromatic walls provide an intimate and delicate setting to the video.