Dolce & Gabbana Flagship Store Opening in Seoul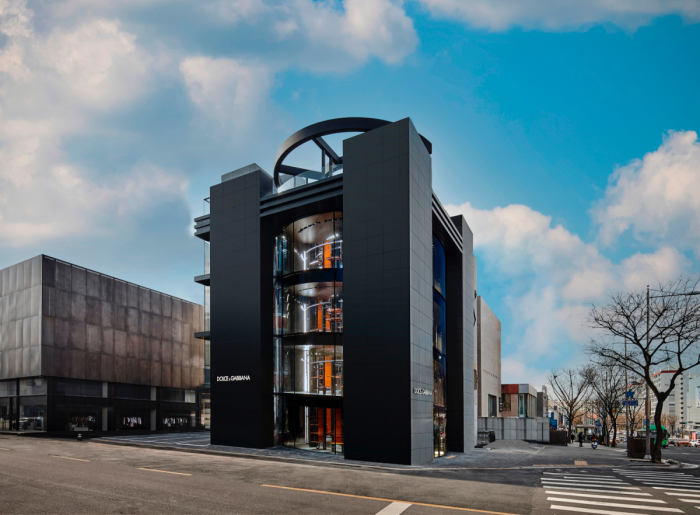 New Dolce&Gabbana boutique at Cheongdam-dong
Dolce&Gabbana inaugurates an important flagship store choosing the unmistakable signature of Jean Nouvel, with whom Domenico Dolce and Stefano Gabbana had already cooperated in occasion of an exhibition staged at Palazzo della Ragione in Milan in 2009.
Being the nation's epicentre of luxury retail, Seoul has its fair share of prestigious flagship stores as any capital city, but given the strong demand and the market's sophistication, a number of top fashion houses and lifestyle brands from home and abroad have set up shop here while also making an architectural statement to raise their profile.
Following in the footsteps of Givenchy, Acne Studios, Sulwhasoo, Dior and Chanel is Italian fashion house Dolce & Gabbana with a striking standalone store on Apgujeong-ro, arguably the most coveted shopping address in the South Korean capital.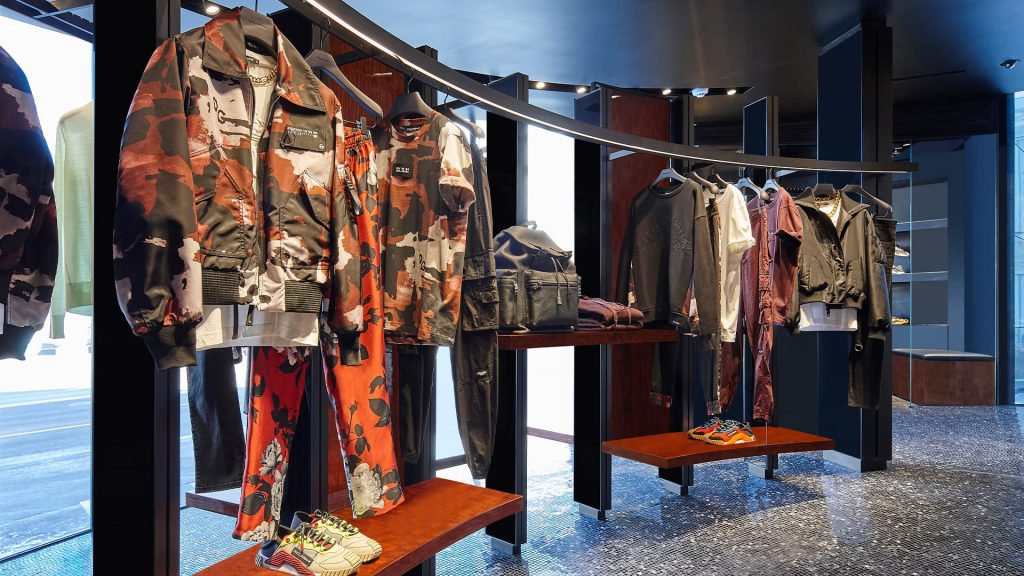 The black five-storey cylinder shaped structure is a renewed collaboration with acclaimed Paris-based practice Ateliers Jean Nouvel which created an exhibition in 2009 for the Italian fashion brand. The structure comprises of a cylinder of glass, set between four corner pillars made of black granite, and the large convex glass facades on two sides of the building reveal a spiral ramp, and obviously, all its furnishings and Dolce & Gabbana treasures.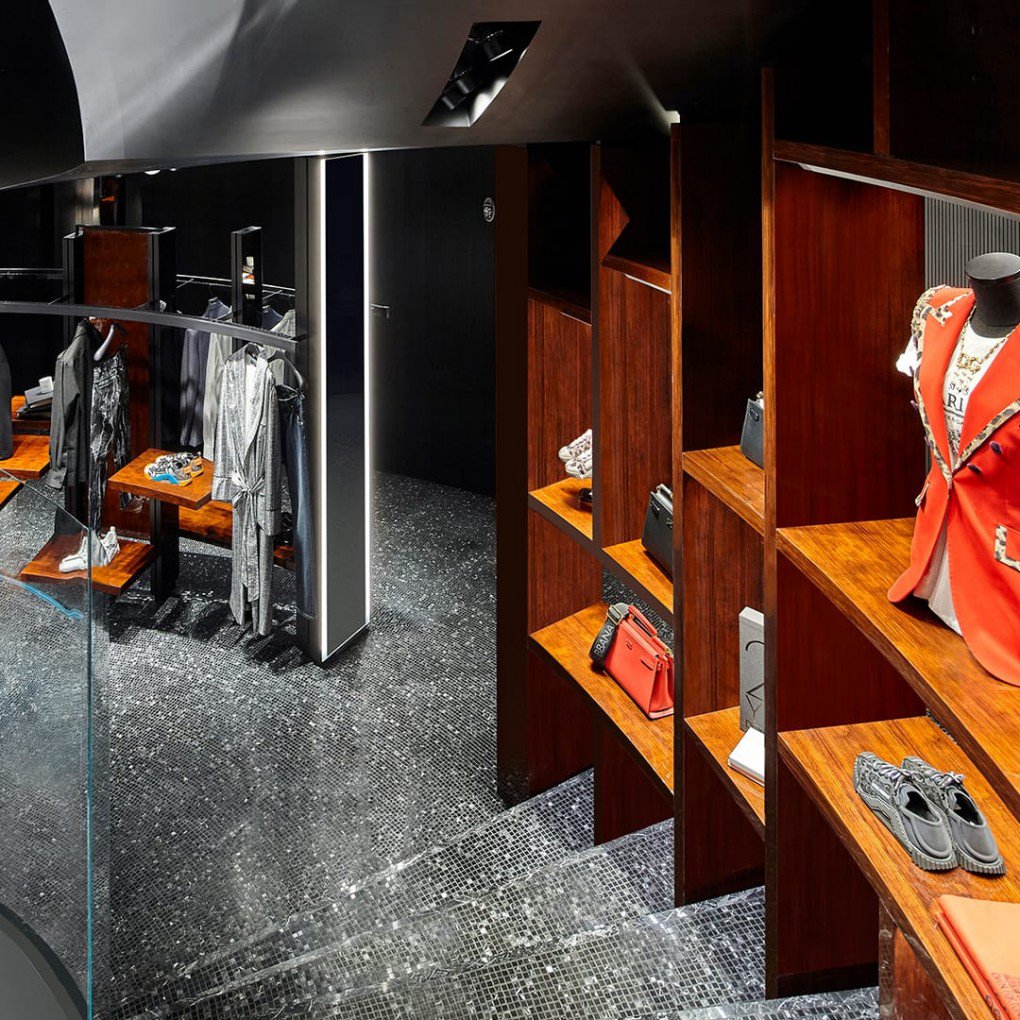 While the store backdrop is captured by Nero Marquina marble and a modular shelving system of lacquered mango wood, the floor is clad in elegant small tiles. Corners and loggias created inside the black granite volumes offer additional spaces for displaying products and intimate dressing areas. The top floor sees a lounge and a furnished terrace with a large semi-circular canopy.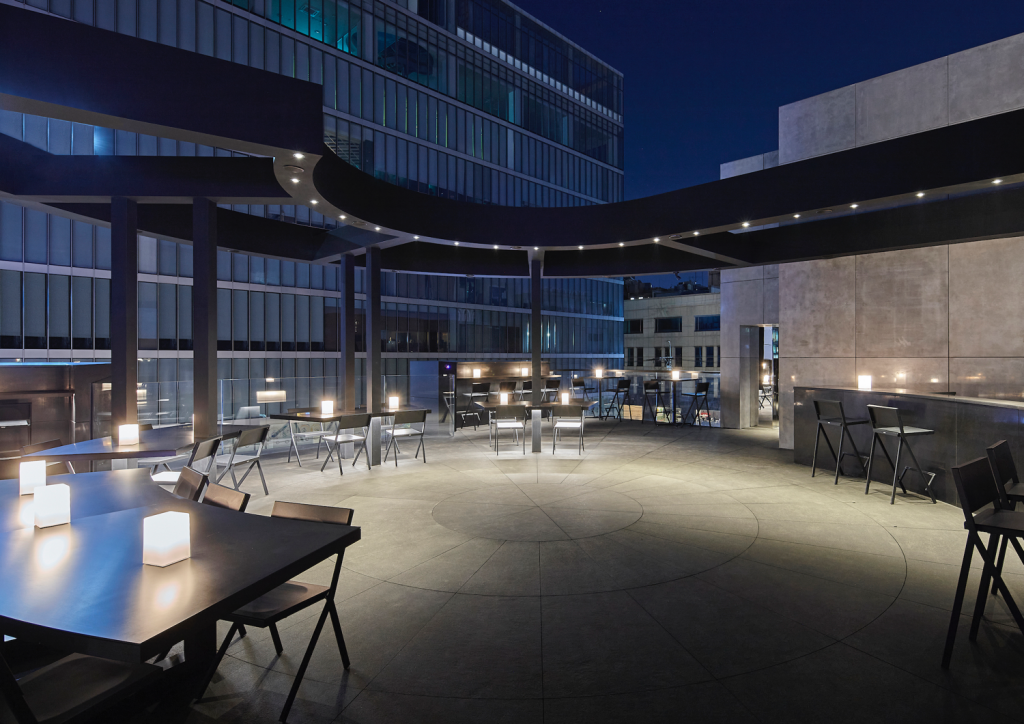 The new Dolce & Gabbana flagship store carries men's and women's apparel, accessories, fine jewellery and watches, in addition to a made-to-measure service.