Louis Vuitton "Twist Cube" Pop-Up
Louis Vuitton Unveils Twist Cube Pop-Up at Aventura Mall
Louis Vuitton add a pop of colour and luxe to the gorgeous Aventura Mall, with its Twist Cube temporary installation.
Now open until February 28th, the Twist Cube features a selection of new iterations of the House's iconic Twist bag, boasting fresh color ways, styles and exotic leathers.
First making its debut at the 2015 Cruise show, the Twist marries Epi leather with a modern take on the LV logo, where the "L"—on top of the "V"—actually transforms into a "V" with a simple counter-clockwise twist, also serving as the bag clasp. The Twist has become a classic for Louis Vuitton, alongside styles like the Capucines and the Petite Malle.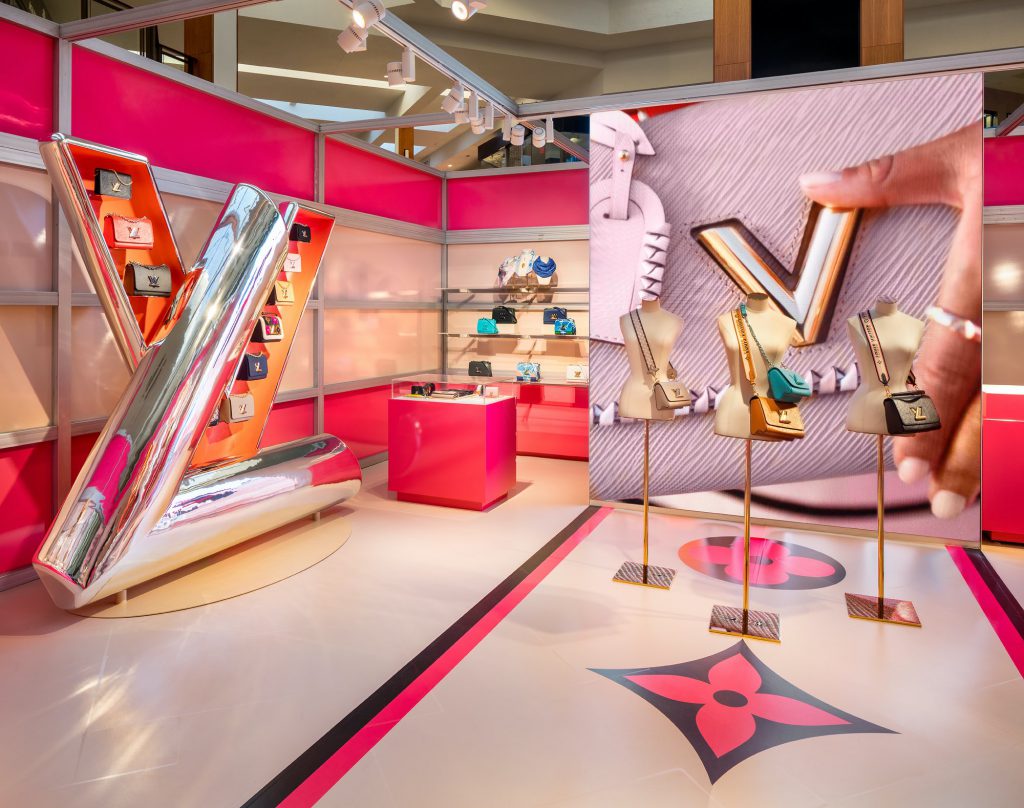 To celebrate the Spring 2021 launch of the reimagined Twist bags, the eye-catching pop-up installation not only serves as a piece of art, attracting visitors to come and photograph the hot pink, Louis Vuitton-branded cube, but also allows them to come shop and experience the Twist bag in an enticing and engaging way—in true Louis Vuitton fashion.
Additionally, accessories, gifts and exclusive leather goods will complement the Twist cube shopping experience, beautifully done to capture the spirit and freshness of the Twist's legacy. Try on different styles, feel the soft leathers and experiment with various color options as you immerse yourself in the picturesque shopping experience crafted so beautifully by the brand.
The Twist Cube pop-up will remain on display at the Aventura Mall from 11AM-8PM, Monday-Thursday; 11AM-9PM Friday-Saturday; and 12PM-7PM on Sunday.