Nu Skin Singapore Experience Centre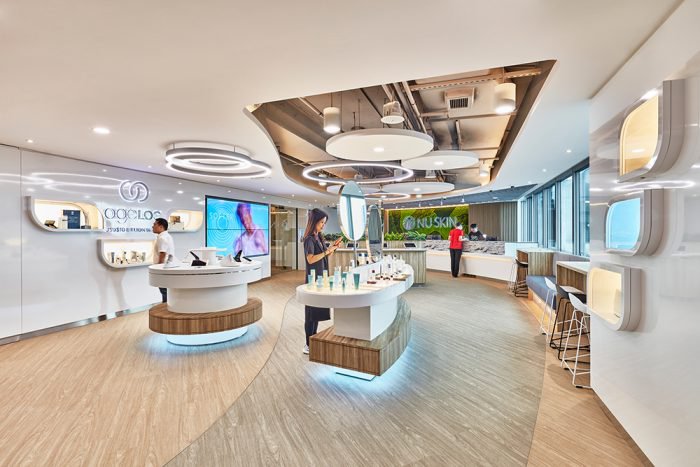 Nu Skin Singapore Experience Centre
Going beyond a product gallery and service centre, the Nu Skin Singapore Experience Centre conveys Nu Skin's scientific innovation, bringing the brand to life with high-tech and interactive elements that provide an engaging experience.
Inspired by nature and designed to provide an uplifting and invigorating experience, the space takes the shape of an organically circulating space with carefully-positioned seating and displays.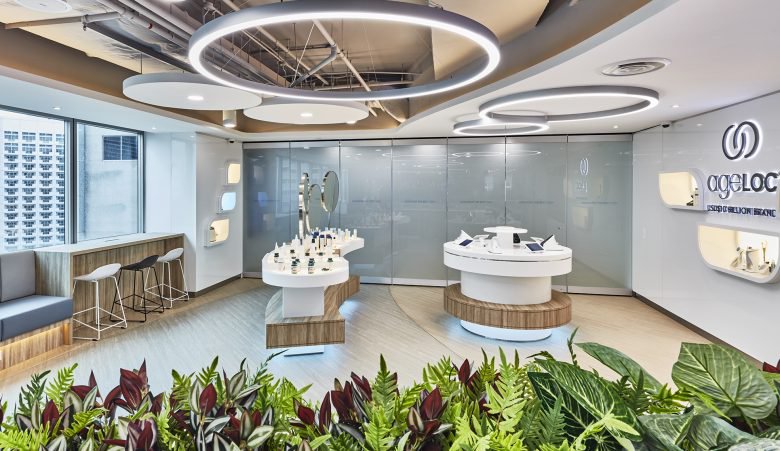 Visitors familiar with Nu Skin will recognise the nuanced details: radiant surfaces and beautiful textures inspired by nature form a setting that feels uplifting, further strengthening the brand connection.