Paceman Adventure Pickup Truck By MINI - Luxury Retail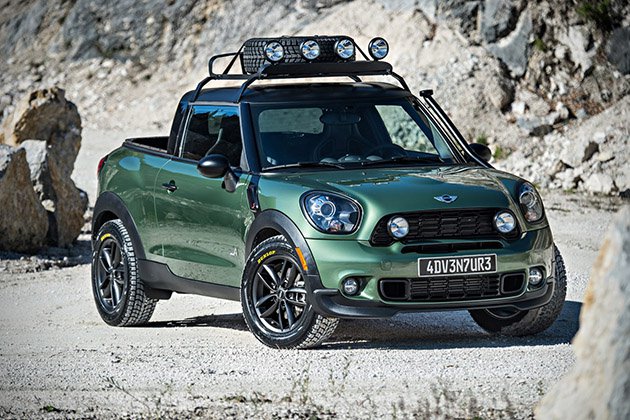 MINI's are not exactly known for their off-roading capabilities, but can you imagine the fun you'd have while driving a MINI pickup truck? Sadly, the Paceman Adventure Pickup Truck is a one-off vehicle, which means that not many enthusiasts would actually be able to put it through its paces.
The car was created by a team of interns under the guidance of their instructors at the BMW plants of Munich and Dingolfing. Based on a turbocharged Cooper S Paceman, this little beast packs 182 horsepower and flaunts all-wheel drive. Its main additions involve a cargo bed with and a tailgate, an extra set of lights, a spare tire and a set of off-road tires.
The paintjob is a beautiful Jungle Green metallic that manages to give off a sense of menacing elegance. Last but not least, the car's ground clearance was raised in order to allow it to tackle even the most unwelcoming terrain. You can admire this unique project by browsing through the following image gallery.