ORIGAMI ARK - Luxury Retail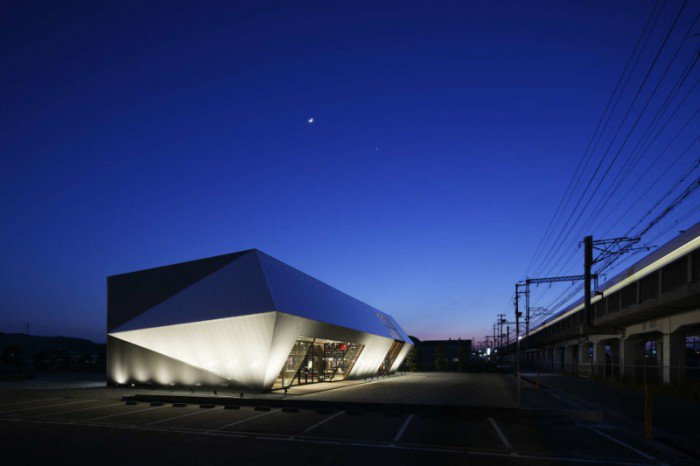 This showroom is situated in front of an elevated railway tracks of the Japanese bullet train and offers the possibility of observing hundreds of bullet trains passing on daily basis.
The road separating the elevated train tracks and the building is extremely narrow, less than 5 meters wide. This quiet road, is only taken by few vehicles passing through the area. This means that the overwhelming majority of people who will see this showroom are passengers riding the bullet trains.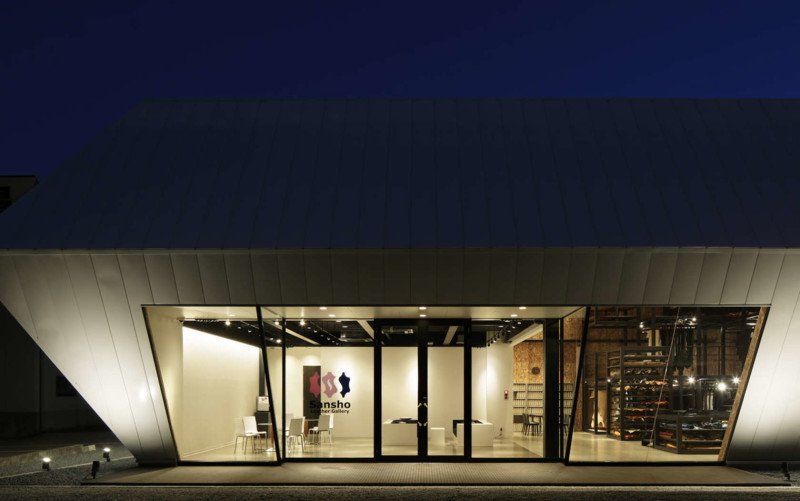 The trains travel at a speed of approximately 300km and this speed distorts the scenery viewed by passengers. A fortunate coincidence made that the showroom is located immediately before Himeji Station, renowned for being one of the only places in Japan where visitors can see bullet trains crossing the platforms at its highest speed. The goal was to create a building form that leaves a lasting visual impression.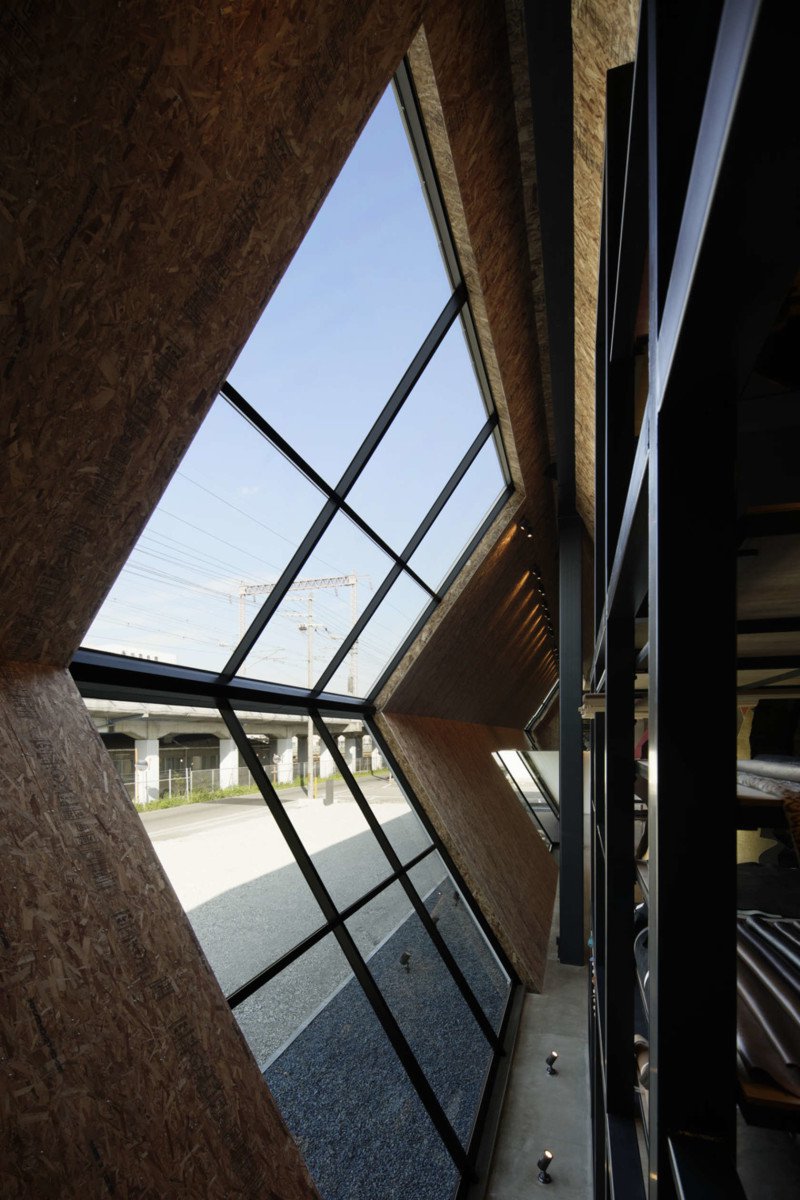 The building will temporarily flash into the passengers' sight and then disappearing leaving an everlasting curiosity in their minds.