Jade Pearl Rolls-Royce - Luxury Retail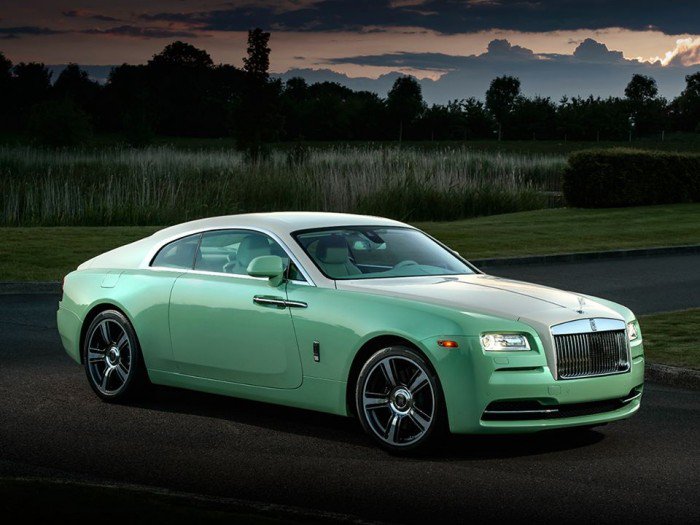 This Jade Pearl Rolls-Royce Wraith Looks More Than Delicious
Rolls-Royce just keeps coming at us, with more and more bespoke versions of the mesmerizing Rolls-Royce Wraith. Their latest, and most delicious-looking yet, is this Jade Pearl Wraith, commissioned by entrepreneur and philanthropist Michael Fux. This avid car collector just had to drive off into the sunset into a vivid colored ride, just as his own imagination.
This minty Rolls-Royce Wraith is anything but incognito, with its subtle white roof-hood contrasting with a somewhat alien-looking exterior. The bespoke color scheme was personally commissioned by Mr. Fux, with the colors officially called Aequus Green and Cornish White.
Furthermore, the vivid jade theme continues inside the cabin, as well; here, the Aequus Green hue is present on the luxurious leather, steering wheel, instrument dials, clock, speakers, and even on the veneer.
The attention to details is mind-blowing, as one would expect from the well-known luxury brand; only they could have come up with such a powerful color theme and make it look subtle and refined.