NASA & Coach - Luxury Retail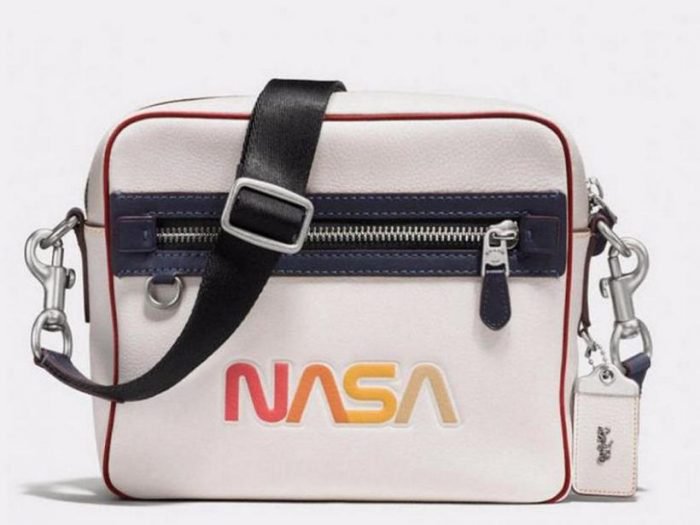 NASA and Coach Team up for a Space-Inspired Collection
Luxury fashion label Coach always tries to reach new heights with its latest collections of bespoke accessories, but this time they've gone out of this world to surprise us. Actually, they've teamed up with NASA to imagine a cosmic collection of bags, key chains, shoes, outwear and many other goodies, that will be part of the brand's pre-Fall capsule collection.
You could easily spot several stellar references on these stylish pieces, reminiscent of a time long ago, when people used walkmans to listen to Pat Benatar songs. The iconic Apollo motif and a few tiny asteroids will also make your day, but that's beside the point now.
The Rogue, a pebble leather bag decked out in retro NASA patches will definitely get your 1980s muscles pumping, while a T-Rex hangtag gets you in the mood for school and some cereals; considering the jeans trend and the all-around retro vibe in fashion this year, this collection really hits the spot.
Danny Torrance's Apollo 11 sweater will set you back by $695, the chunky Coach x NASA handbag costs $895, while the galactic Coach collection also includes the T-Rex tab and key-chains that can be purchased for $35 and $75 each.