Montblanc 1858 - Luxury Retail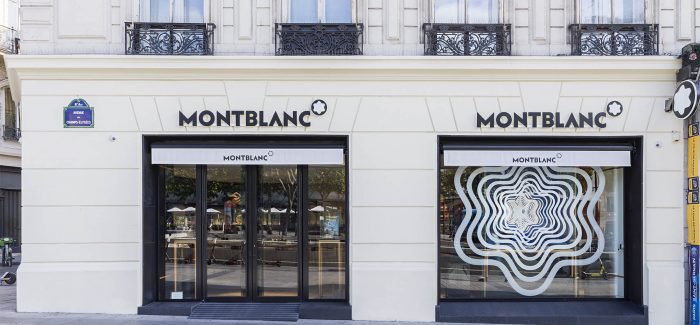 Honouring an iconic symbol of luxury for Montblanc
Montblanc challenged us to showcase the Montblanc emblem, an insignia inspired by the snow capped peak of their namesake mountain, as an iconic symbol of excellence.
The first campaign under our partnership spotlights the luxury brand's 1858 Geosphere watch, a high-spec titanium timepiece dedicated to the world's Seven Summit challenge, the design evoking the ice whites and deep blues of an Alpine glacier.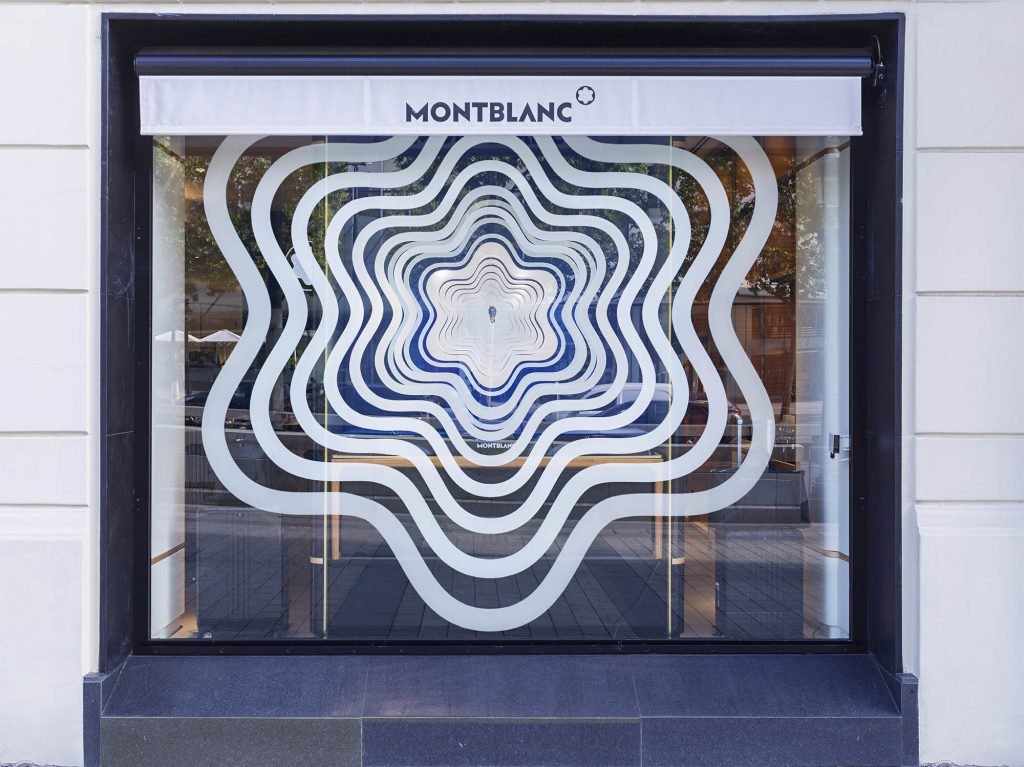 Each window installation consists of a dynamic, modular system designed in three sizes, centred around a self-standing illuminated Montblanc emblem. The concept focuses on one key product housed within the emblem itself, with the opportunity to showcase several additional product rotations externally. Developed with a sustainable ethos, elements of the display are interchangeable to create brand new atmospheres for subsequent product launches.
A subtle reinvention of the snowcap emblem is rendered as a moiré pattern, simulating the feeling of movement as customers pass the watch on the street. With a sense of intrigue, they are drawn in by the optical illusion to the focal point, a 1858 Geosphere watch illuminated within.
Selected key boutiques including Tokyo Ginza and Dubai Mall received a bespoke treatment flooding the store façade with bold shade of blue and concentric emblem motif, amplifying the message and creating an eye-catching moment reinforcing this iconic symbol.