Room Mate Macarena opens on the Gran Vía in Madrid - Luxury Retail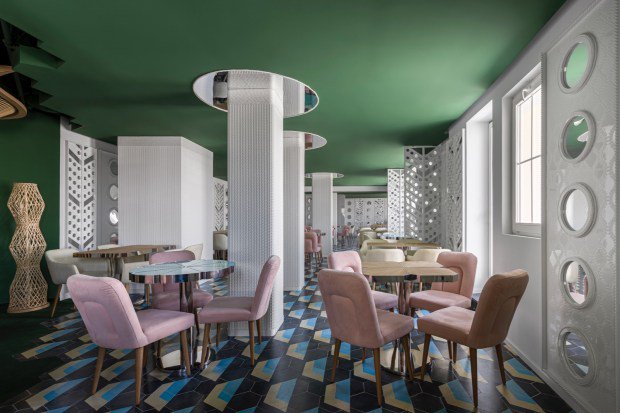 Kike Sarasola opens her new hotel, Room Mate Macarena, with a spectacular terrace.
Room Mate Hotels, the designer hotel chain founded and led by Kike Sarasola, has opened its sixth hotel in Madrid: Room Mate Macarena.
Located on Madrid's Gran Vía, at number 43, designed by interior designer Tomás Alía, the hotel features 130 rooms spanning five different categories: Standard, Standard Exterior, Standard with Views, Junior Suite and Suite.
The hotel forms part of the landmark building designed by Gutiérrez Soto, in the heart of the city and on one of its most emblematic streets.
Sublime artisan tradition is masterfully combined with modern-day contemporary design and a unique arabesque style created by Tomás Alía himself to create a spectacular décor where natural light is central throughout.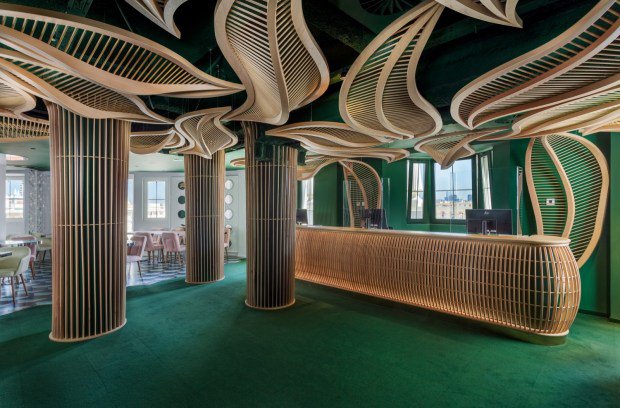 Room Mate Macarena features a stunning reception area on the ninth floor, where visitors can enjoy unparalleled views out over Gran Vía the second they arrive and before they step out onto its two magnificent terraces to take in the panoramic views that await them.
The hotel also benefits from a swimming pool, sun deck, cocktail bar and an events/meeting room with views over Gran Vía.
Following in the footsteps of Room Mate Óscar, which instantly became a must for anyone spending a summer night in Madrid, Room Mate Macarena is the latest must for savouring spectacular sunsets in the heart of the city. Open Monday to Wednesday from 19.30 until 01.30 and Thursday to Saturday from 19.30 until 02.00, the terrace is open for both hotel and non-hotel guests. At the beginning of August, the hotel will also open its swimming pool and launch its gastro offering.
Tomás Alía's latest project for Room Mate Hotels on the city's iconic Gran vía offers a unique space that gives a whole new meaning to traditional meets contemporary design.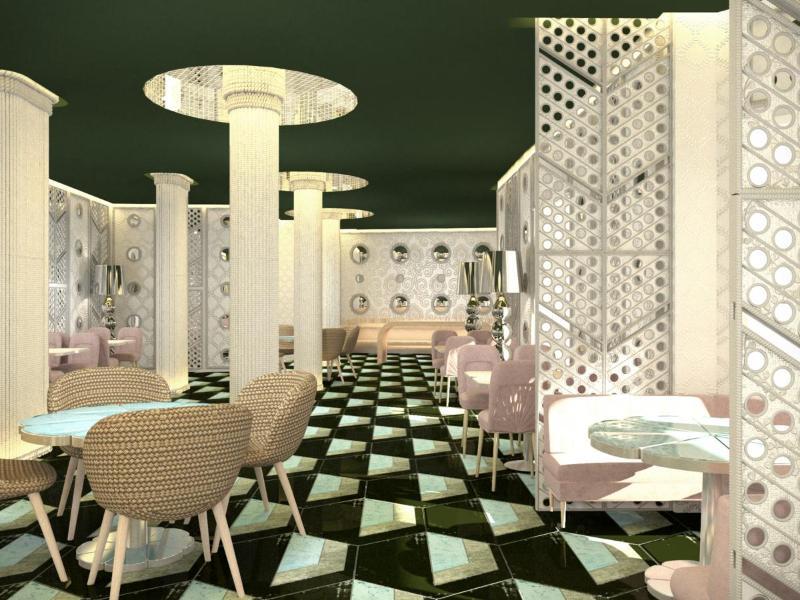 Room Mate Macarena embodies an entirely new concept, starting with the hotel's reception located on the nineth floor, where visitors can admire the spectacular leaflike design that adorns the roof – a feature inspired by the master artists of the Valencian fallas celebrations.
This space also boasts a large breakfast room which presents a beautiful contrast between Spanish and Indian craftsmanship, with walls overlaid with intricately detailed mirrors in high relief. Hydraulic flooring featuring patterns drawn by the architect himself provide the magnificent finishing touch.
All rooms boast an arabesque-inspired design, a delightful contrast between colours, and are finished with delicate wooden lattice panels – pieces inspired by the grand masters of marquetry and Renaissance upholstery – and exquisite headboards designed by the very best artisan embroiderers.