Moët & Chandon open their 1st Permanent Bar in Harrods. - Luxury Retail
Moët & Chandon open bar in London
Moët & Chandon will open Europe's largest champagne bar in Harrods, Knightsbridge, London, at the end of June. Located on the ground floor of the department store the Moët & Chandon Champagne Bar is surely to become London's must-visit venue for champagne lovers to enjoy the glamor of the Maison
The centerpiece is a hand-carved, gilded chandelier positioned over around 34 seats that will offer a full selection of Moët & Chandon.
The space will be modern and elegant, with design elements inspired by Maison's heritage. The focal point of the bar will be a bright, organically shaped counter made of clay as if it were light and floating. The roof of the bar will be made of glass.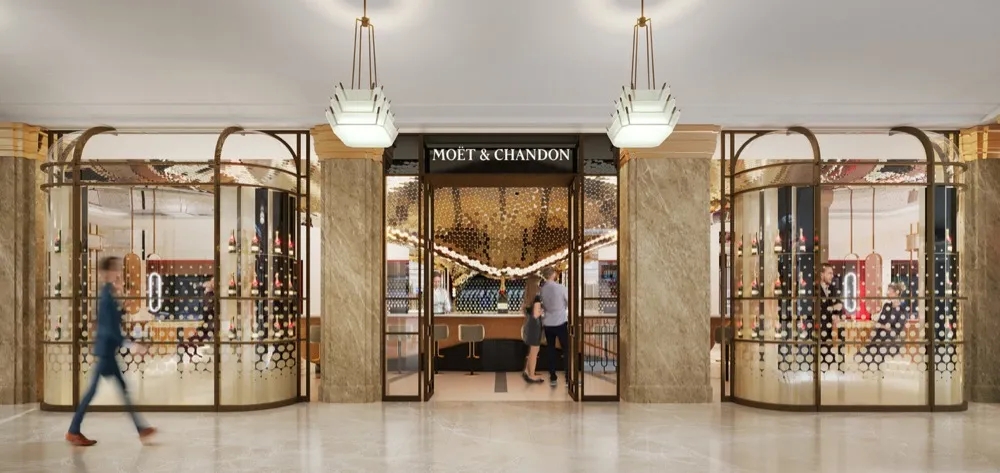 Injected into the surface of the bar will be 'the kiss' in honor of Moët 'X' inspired by an old wax seal and illuminated.
A 21x5m handmade chandelier will traverse the space forming an arch that references the arches of the Maison's cellars.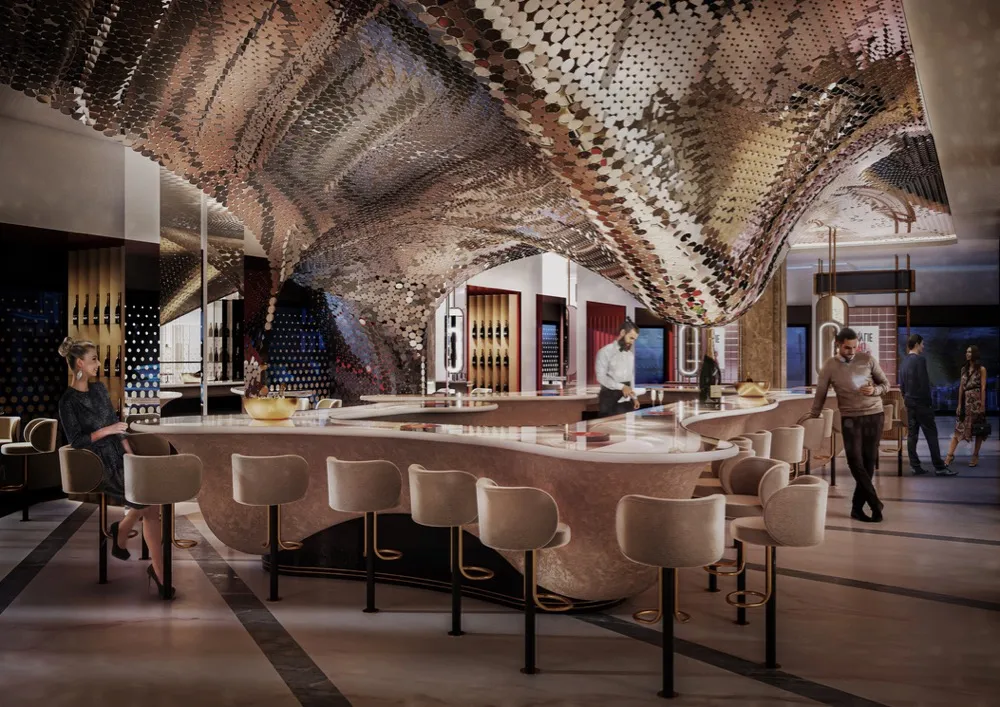 "We are delighted to announce the opening of an iconic European permanent champagne bar. We look forward to delivering extraordinary experiences and creating lasting celebratory memories within the world's most iconic department stores, honoring our founder Claude Moët's vision of 'sharing the magic of champagne with the world' by opening this special destination," says Berta de Pablos, President and CEO of Moët & Chandon.
"We are delighted to welcome the addition of this uniquely designed customer experience that promises to be an iconic destination for Londoners and international visitors alike. The Moët & Chandon Champagne Bar will be the perfect complement to our food and drink offerings. beverages, being next to our leading chef-driven restaurants and world-famous Food Hall destinations," says Michael Ward, General Manager of Harrods. However, on top of the world-renowned delicacies that Harrods has to offer, one can also find themselves divulging into the other delicacies of life, such as the numerous jewelers and boutiques found within the same department store. Other exciting enterprises taking place inside of Harrods can be found here https://luxuryretail.co.uk/?s=harrods