"LOUBIMILANO", Christian Louboutin alluring store opening for 2 years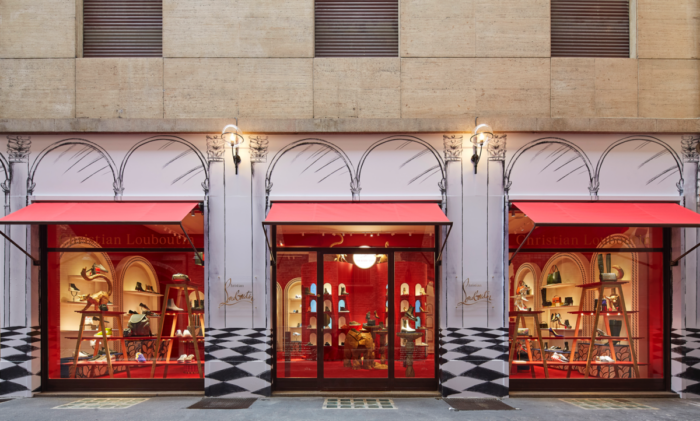 Christian Louboutin inaugurates the new store in Milan
Christian Louboutin arrives in Milan at number 4 in via Borgospesso with a temporary store that will remain open for two years.
It's an homage to the very first store that founder and creative director Christian Louboutin opened 30 years ago at Galerie Véro-Dodat, an ornate 19th-century covered passage in Paris.
Red is the common thread of Christian Louboutin's world and here it manifests itself with full and charged brushstrokes: the atmosphere is punctuated by the statues worked with papier-mache that reproduce the fantastic and fascinating imagery already treated by the Maison in its collections, like the elephants of Siam and the lemurs of Madagascar. Papier-mâché lemurs are part of the window installations and can be found elsewhere on the premises while an elephant greets customers entering the store.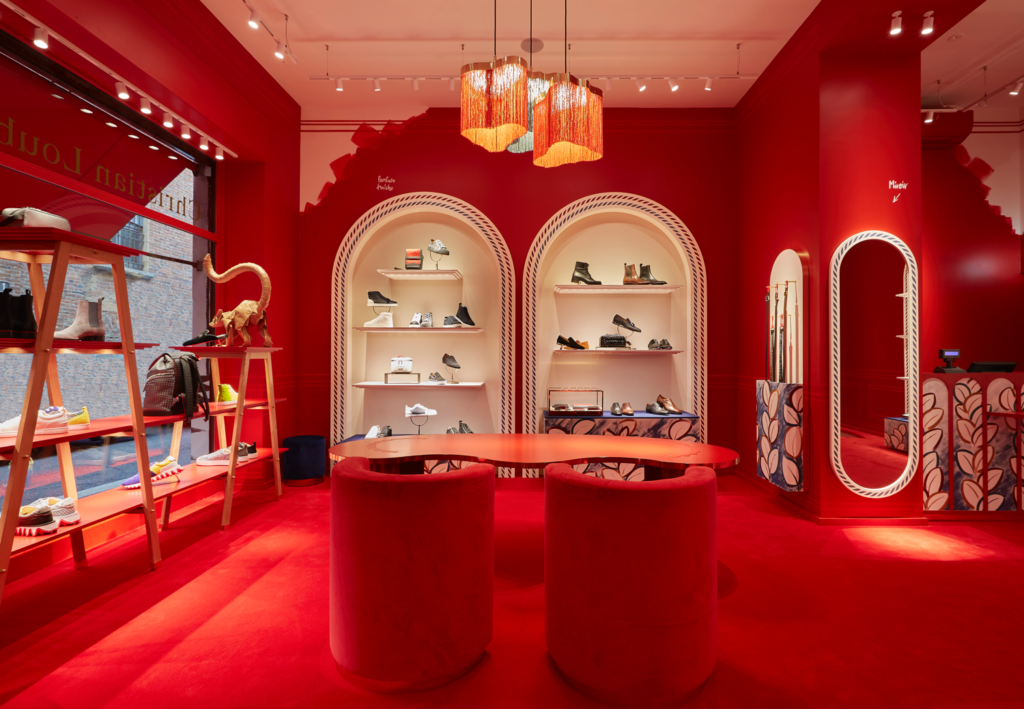 The central wall divides and hides an intimate living room, while a trolley inspired by toolboxes displays the beauty products of the Maison.
On either side, ornate and arched recessed shelving presents the cobbler's shoes and bags, and the middle wall covered in faux pigeon holes, another Louboutin signature element, conceals the so-called Salon Privé, an inner sanctum with cabinets featuring even more trophies.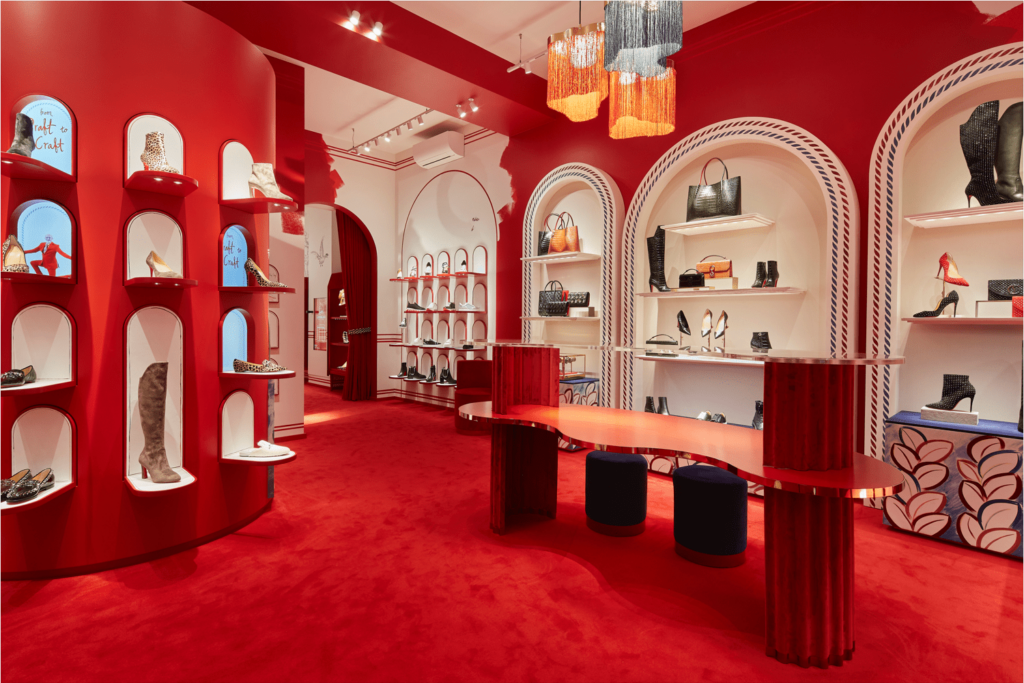 Inside the Private lounge scenographic cabinets have been created that recall the curtain of a stage, held open by a golden handle, in the shape of a hand: on the stage shoes and bags. In the iconic niches the digital screens present animations of the latest collections.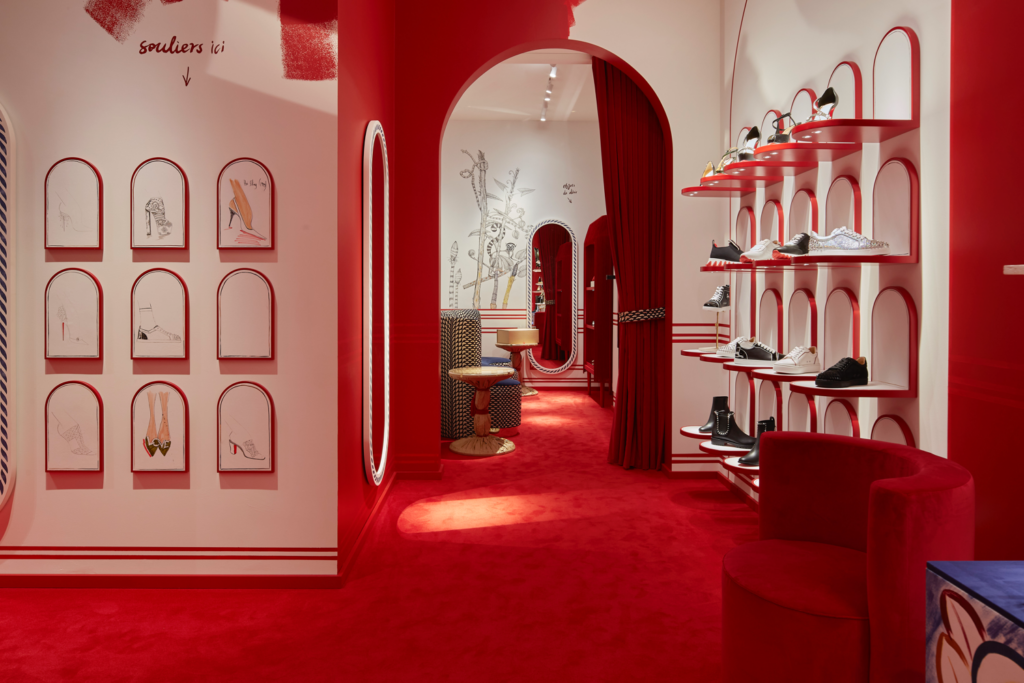 This new Milanese address also offers, for the first time, two exclusive services: the cleaning of sneakers Christian Louboutin previously purchased and the possibility of organize virtual appointments with the boutique's staff, through the big screen of the Private lounge.
Delicately designed wallpapers by Atelier de la Torre, an artisan workshop in Paris. The new Christian Louboutin boutique carries the brand's full range of men's and women's shoes, sneakers and bags.