Limited edition adidas adizero F50 - Luxury Retail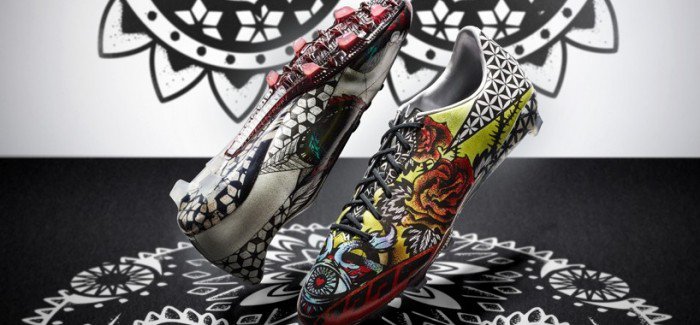 As part of the 'there will be haters' football boot collection, the adidas 'adizero F50 tattoo pack' represents the creativity and self-expression of world-class players, through the artwork of ink.

Limited edition adidas adizero F50 tattoo pack inked with love & hate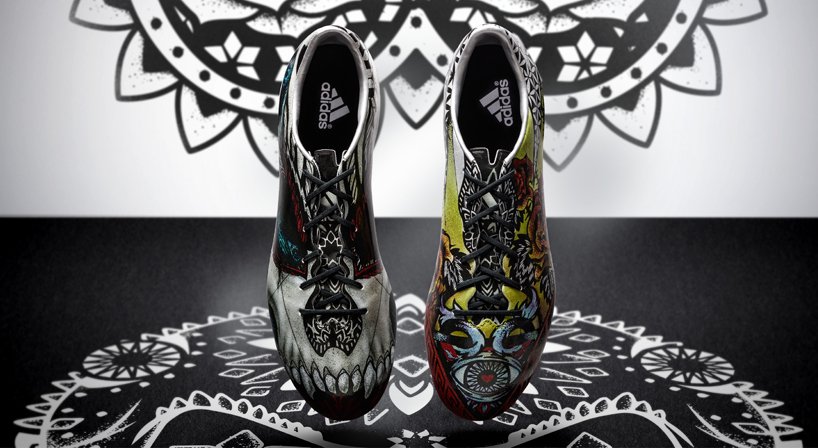 Representing the hatred in soccer, the right cleat features a menacing black skull design that reflects strength, power and antagonism. In contrast, the left one is designed with bright colors and charming visuals, including such things as a rose to symbolize a player's love of the game. Continuing the technical achievements of the 'adizero F50? line, the 'tattoo pack' has a 3D dribbletex layer on the upper, to optimize dribbling speed in all conditions. As well, the limited edition's grip texture, stud configuration and second level of traction on the forefoot base provides maximum maneuverability.