Lily Beach Resort & Spa, Maldives - Luxury Retail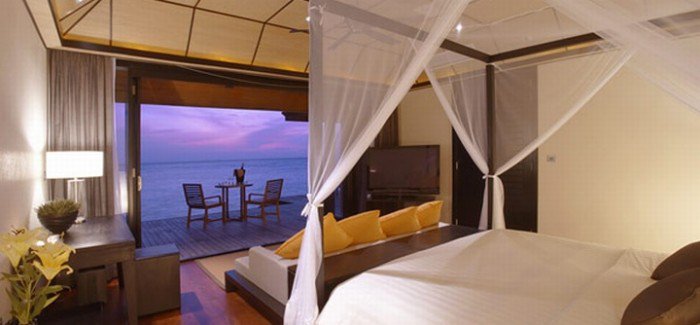 Surrounded by perfect beaches, lush tropical vegetation and an exotic reef just few meters away from the shore.
Also known as the first 5 star All-Inclusive Platinum Plan Resort in the Maldives, the retreat combines a favorable location with excellent facilities and services.
The accommodation units are described as follows:
" The primary objective has been to upgrade the resort to a high quality, luxury experience. Only natural materials are used for all its villas as well as public areas. The final product is a fusion of contemporary design and local Maldivian architecture. It is a wonderful combination of wood, different kinds of natural stones and modern design, which blend in creatively with the natural surroundings of the island"
Probably the most relaxing feature of the hotel, the Spa, is considered here "a sanctuary for the inner self" and consists of over-water pavilions with glass floor, combined with natural materials and exotic fragrances.
By retaildesignblog.net