Hotel Park Hyatt Paris - Luxury Retail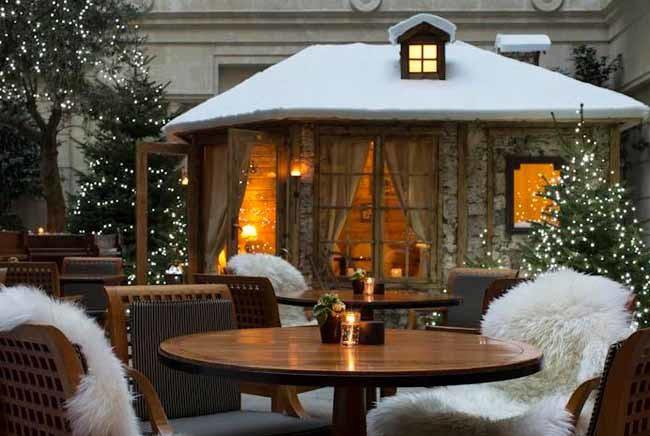 The Park Hyatt Paris Vendôme installed from day 1 December his villa winter this year dedicated to luxury watchmaker Chopard.
Installed on the terrace, the decor is inspired in chic version, workshops traditionally habilitated in mountain chalets area Jura Switzerland.
The Swiss mountains, home of the maison Chopard, is also on the program represented by dishes, as customers can enjoy a night luxury mountain raclette cheese Saint Nicklaus in his black truffle version.
For a year-end style you can also book the Swiss chalet terrace for meals and Christmas dinners (from 6 people). The chalet is open until March 1, 2015.