"Gucci Osteria" Rodeo Drive - Luxury Retail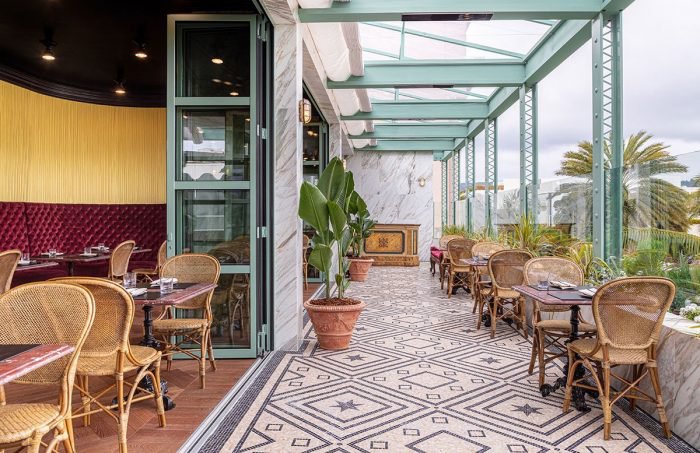 Gucci Launches First American Restaurant in Los Angeles
Gucci has opened its very first restaurant in the United States, located at the brand's Los Angeles flagship on Rodeo Drive.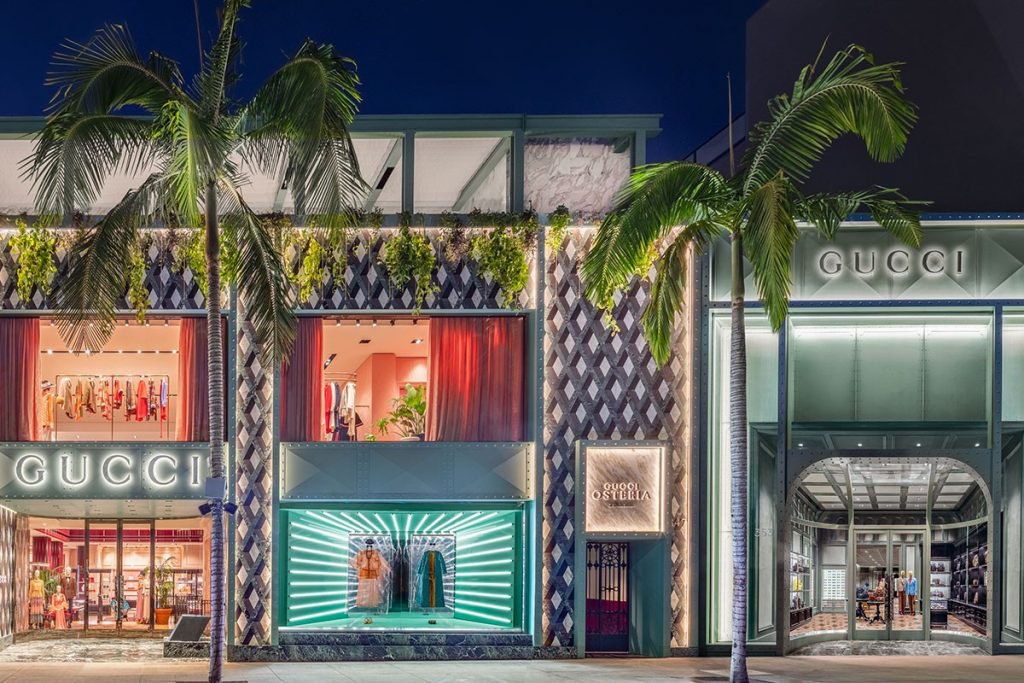 Helmed by three-Michelin-star chef Massimo Buttura, Gucci Osteria is a rooftop escape that merges clean California cuisine with Italian favorites. Gucci's Florence restaurant of the same name, which opened in 2018, was recently awarded one prestigious Michelin star.
Outfitted with Gucci wallpaper and tableware
Served on Gucci-branded tableware, dishes include Massimo's famous tortellini in cream sauce and Emilia burger, a lavish take on American sandwiches crafted from cotechino, salsa verde and balsamic mayonnaise. Organic produce sourced from local farmer's markets brings California-specific flair to the menu and an outdoor terrace provides sprawling views of Beverly Hills.
Interiors feature red marble tables with breezy wicker chairs and red velvet banquettes, studded with buttons, to hone a vintage riviera vibe. Walls are covered in Gucci wallpaper, hung with antique mirrors while floors are herringbone parquet.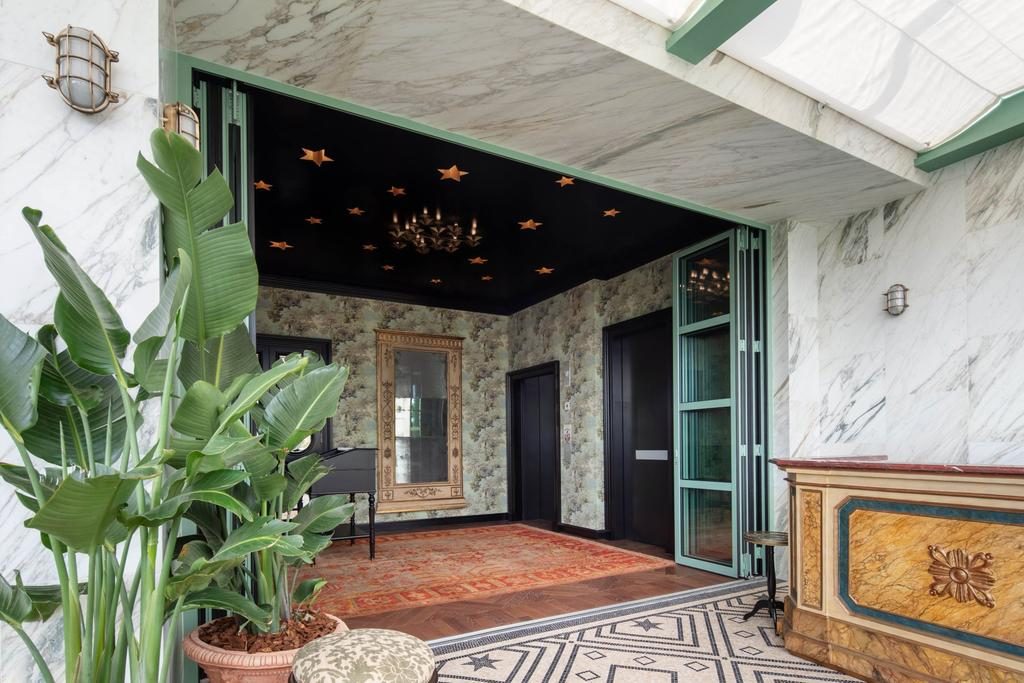 The top-floor eatery has an outside dining patio with views of the palm trees from the street below.