Fauchon, 10th anniversary of Éclair Week - Luxury Retail
Fauchon will exhibit its finest pastries in September 2017
From September 14 to 23, 2017. The delicatessen will electrify Place de la Madeleine and unveil a new box of colored pastries. Unique flashes available in limited edition.
This year, Fauchon will celebrate 10 years of Éclair Week. As every year, the delicatessen will exhibit its most prestigious creations. Pastries symbolizes the know-how and creativity of Fauchon.
The most greedy of us will be able to meet Place de la Madeleine from 14 to 23 September 2017. As every year, Fauchon will redraw its emblematic flashes thus offering a vast swatch of perfumes and colors.
Surprising flavors to discover while enjoying a light Vanilla of Tahiti Raspberry, passing by lightning Coco / Lemon Green, Lobster or Tartare of Salmon / Yuzu cream.
What to surprise the lovers of exceptional pastries and to wriggle our taste buds Place de la Madeleine in September.
An unusual box of colored flashes and imagined by Fauchon
To celebrate the 10th anniversary of the Éclair Week, Fauchon has put the dishes in the tall. The delicatessen will present this year an unpublished box available in limited edition.
The gourmets will find classic lightnings of the House. Lightnings with dark chocolate, strawberry or caramel in salted butter. Fauchon will also pay tribute to the French pastries by unveiling original gourmet creations: Rainbow, Bleu-Blanc-Rouge, Joconde, 130 years old or Hokusai.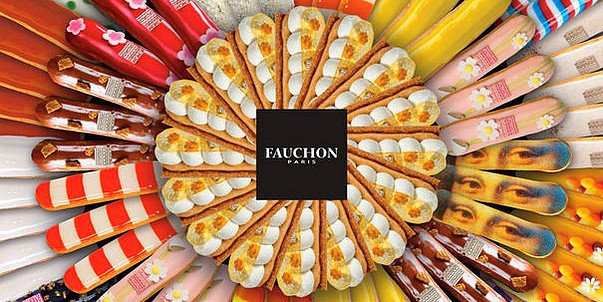 To afford this unpublished box made up of colored and greedy flashes, it will cost 65 euros. Prices also vary from 7 euros for a lightning sweet to 8 euros for a lightning salty. This is the beginning of September's re-entry by offering prestigious pastries designed by Maison Fauchon.