"Coach Pups" - Luxury Retail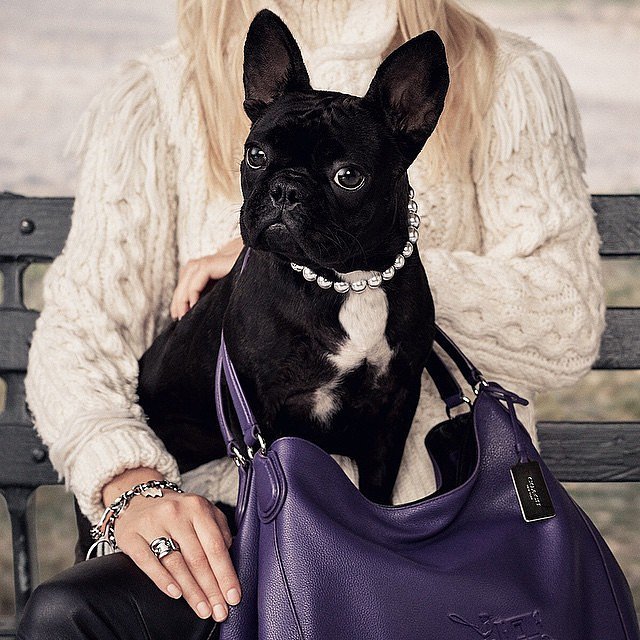 Lady Gaga's Dog Launches Coach Campaign
Miss Asia Kinney, Gaga's French bulldog, is kicking off Coach's latest campaign like the haute dog we've come to love. "Coach Pups" is showcasing famous canines in a series of super-glam portraits photographed by Steven Meisel.
Asia wearing a silver necklace and posing with Coach's Edie bag in purple.
Lady Gaga gushed, -"I am so proud of Miss Asia! She's a natural in front of the camera. I really love getting to watch my best friend be a star."
She is just the first in a yet-to-be-revealed group of dogs who will model Coach's newest products in a series of photos shot by Steven Meisel. The series also introduces Coach's new social campaign Coach Pups, which will include a range of online activities for fellow dog-lovers, opportunities for Instagram meetups, and other events hosted by those in the dog world. Coach is also making donations on behalf of the dogs to various charities.