Single Malt Whisky Tullibardine - Luxury Retail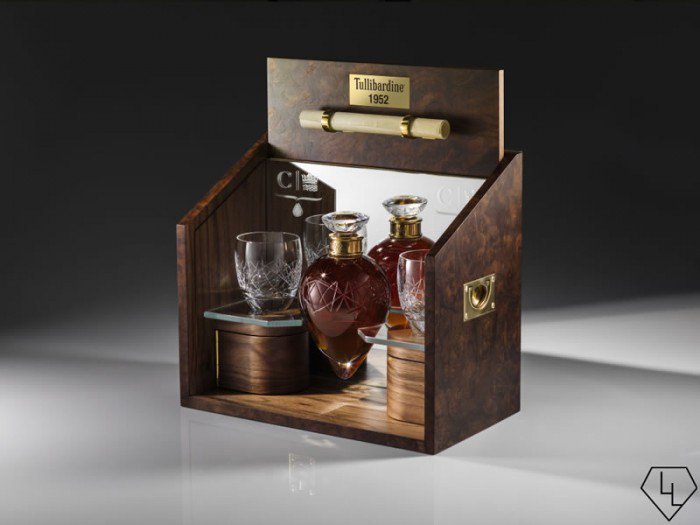 THE WORLD'S MOST EXCLUSIVE SINGLE MALT WHISKY
Scotch makers Tullibardine have unveiled a 1952 Custodian Whisky, one of the rarest and most expensive Single Malt whiskies in the world. Tullibardine's master distillers have created a Single Malt that was crafted over six decades ago. The whiskey has matured since the reign of King George VI, seen through 12 British Prime Ministers, 12 US Presidents, the moon landings, Concorde and a new Millennium!
"This is the most exceptional Single Malt Whisky Tullibardine has ever created" – said Matthew Johns, Tullibardine's commercial director.
With only 70 bottles produced, the 1952 will be offered to guests by invitation. Each bottle is priced at £20,000 ($31,194) and have already reserved 25 bottles, reiterating customers demand for exclusive scotch whisky. The 1952 will come in a specially commissioned gold and crystal decanter Baccarat, inspired by the "Tullibardine Drop". Every Custodian of the 1952 will also receive an exclusive membership card, created by Black Astrum, makers of the world famous Diamond encrusted Signature Cards.