Chanel Rouge, Yule log for Beige Tokyo - Luxury Retail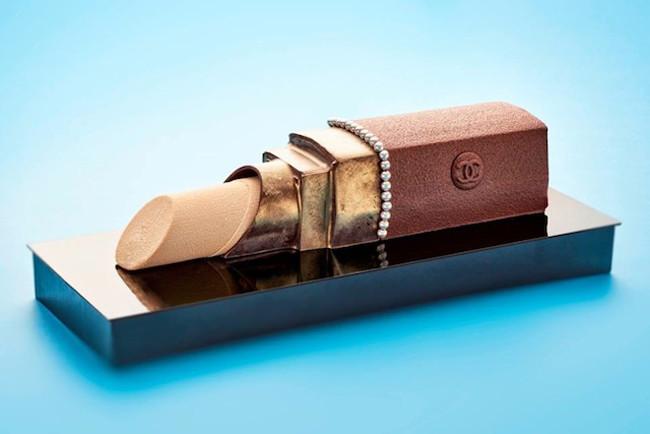 The Yule log Karl Lagerfeld Chanel Rouge shaped for Beige Alain Ducasse restaurant Tokyo.
To celebrate the tenth anniversary of Beige Alain Ducasse restaurant in Tokyo, Karl Lagerfeld has designed a Yule log in the shape of one of the legendary Chanel lipsticks.
The Yule log was made with black and caramel flavored chocolate; will be sold only on request and will cost 1,500 yen – what the change would amount to about 105,00 euros. The point is that you do not lose their exclusivity only 100 units will be manufactured.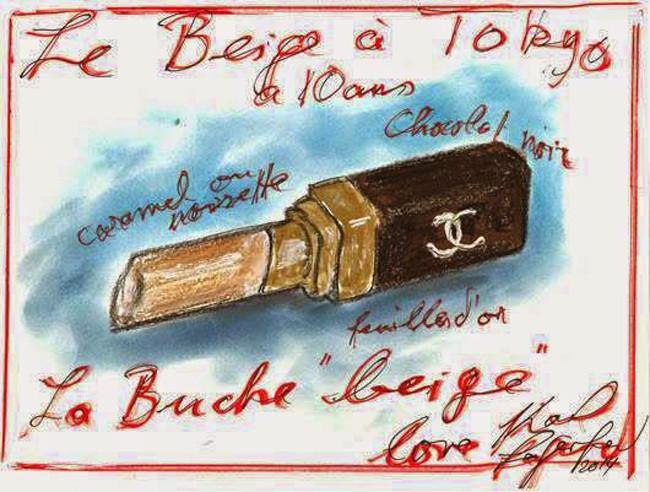 This recreation, fine and delicate, one of the products cult of the maison Chanel was made by the pastry chef of the restaurant Beige, Julian Kienzler.