By Atelier Creates A Superb iPhone Cover Worth - Luxury Retail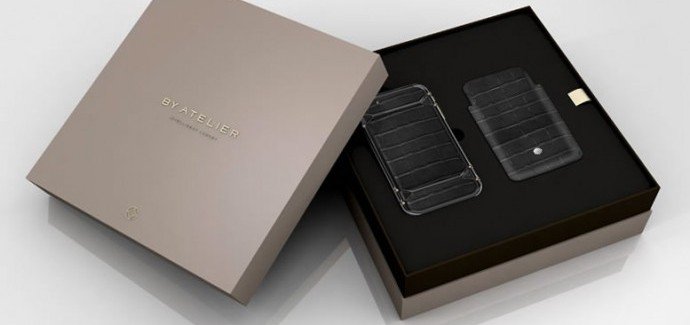 The luxurious Clous De Paris Black & Gold is an exceptional iPhone cover that has the potential to completely transform the famous everyday gadget into a statement-making accessory that can turn heads instantly. The cover was created by a brand called By Atelier, and it boasts superb PVD stainless steel and black sapphire crystal elements complemented by 18k rose gold contours and a black alligator back.
Furthermore, the superb By Atelier box also includes a black calfskin leather case, and if the buyer opts to pay the full $4,300 price tag for this exclusive product, he or she also benefits from full concierge service for 12 months. Of course, the concierge service is not mandatory, which means that you could very well choose to purchase the lavish case alone, in which case you'd only be paying about $3,000.