Burberry Sloane Street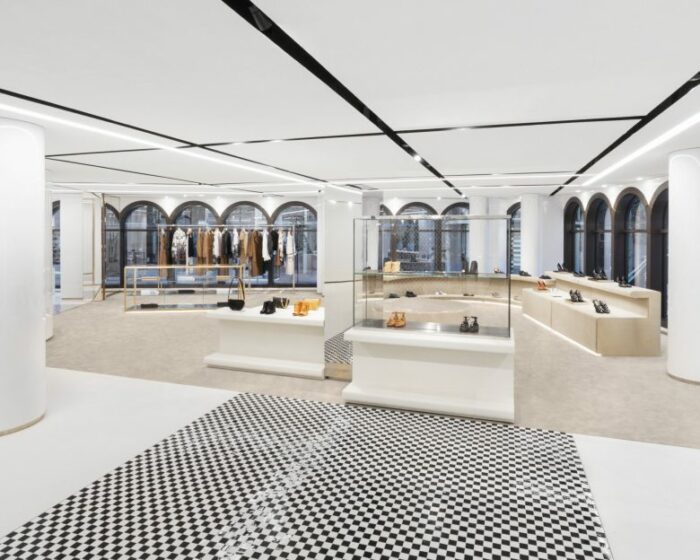 Burberry flagship store, London
The Knightsbridge Estate shop, a collaboration with architect Vincenzo De Cotiis, honours the brand's heritage while beckoning toward the future.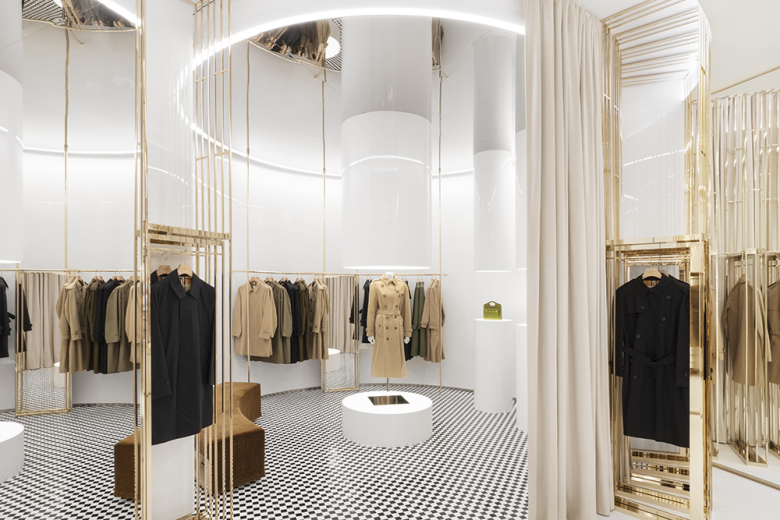 Key features
Three floors and ten rooms are dedicated to the retail destination, which marks a return to the brand's birthplace: founder Thomas Burberry opened the luxury brand's first store in the same London postcode 130 years ago. The design accordingly pays homage to Burberry's history, manifested through a contemporary lens – there's even a specialized spotlight for the label's iconic cotton-gabardine trench coat.
'We wanted to create a domestic shell, a home where art, culture and people move through intelligent and elegant modernity,' says architect Vincenzo De Cotiis.
The ground floor is conceptualized as an ever-changing gallery environment for which to display Burberry's latest collections, with a standalone square-frame unit for merchandising.
To reach the first-floor womenswear area, one must pass through a monochromatic staircase enveloped by a glass box with a mirrored ceiling. An interior with white-gloss finishes, beige carpeting, sculptural seating spots, a bespoke architectural island and wraparound arched windows awaits them.
Upstairs, in the menswear department, De Cotiis and Burberry translated the visual language of the previous floors in a new setting, incorporating white terrazzo, stainless steel finishes and additional custom furnishings.
Frame's take
Burberry Sloane Street plays on the brand's storied heritage while remaining attractive enough to a young generation of shoppers – its atmosphere reflects a fine balance between traditional flagship and sleek concept shop. Three more flagship openings this year will feature the new design concept.