No Comments
Bottega Veneta New pop-up store Seoul, South Korea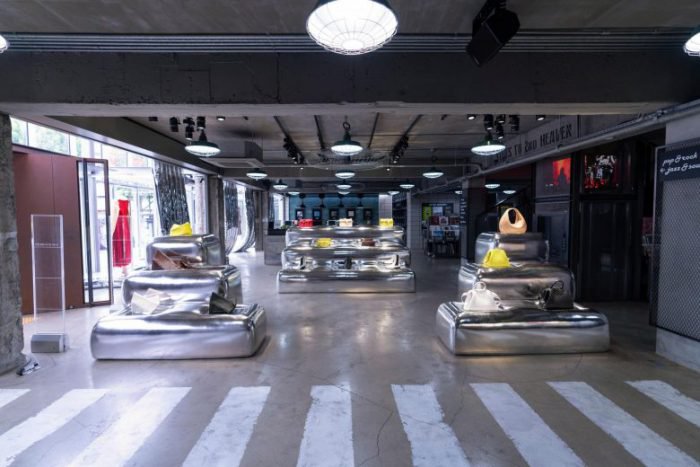 A spatial listening experience for Bottega Veneta
Random Studio devised a spatial listening experience inspired by the neighbouring Hyundai Card Music Library.
In 1974, composer François Bayle pioneered a sound diffusion system he named the Acousmonium. Bayle wished to give audiences 'another utopia, devoted to pure listening' by immersing them in the reverberating sound of 80 orchestrated loudspeakers. Bayle's vision has been expanded upon by experience design practice Random Studio, which has unveiled a pop-up and product display in Seoul based upon the Acousmonium for Bottega Veneta. The idea was motivated by the location's proximity to the Hyundai Card Music Library, an entertainment venue and archive of rare vinyl records and magazines established in 2015.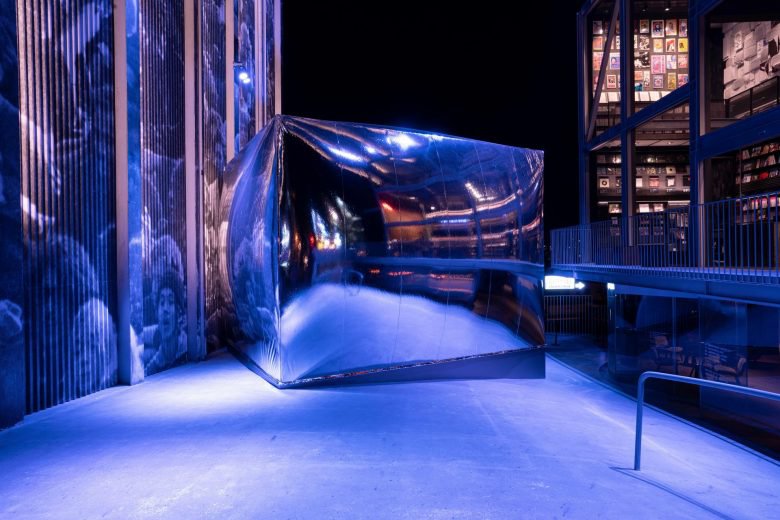 Random Studio took to the area surrounding the Hyundai Card Music Library, erecting a reflective, inflatable box structure and installing 24 loudspeakers in differing sizes. Inside the sonic environment, ambient sounds are played layered with one another, from snippets of hustling metropolitan life to the crash of waves on the seaside. Dutch artist and creative director Ben Kreukniet designed the audio to converge into that of an abstract dreamscape.
The brand pop-up runs in parallel to the product display in the Bottega Veneta store next door. Silvery mirrored surfaces and inflatables, produced by Warms Korea, play their sensory-evoking role there, too, inviting visitors to see and feel the vibrant garments and accessories merchandized carefully atop and around them.