No Comments
Aston Martin Automotive Galleries and Lairs - Luxury Retail
Aston Martin Wants to Build a Luxury Retreat Around Your Car
Revealed recently in Pebble Beach, Aston Martin has a brand new design service for luxury car owners, collectors and enthusiasts.
Called Aston Martin Automotive Galleries and Lairs, this new offering enables people to create their dream home…for their car.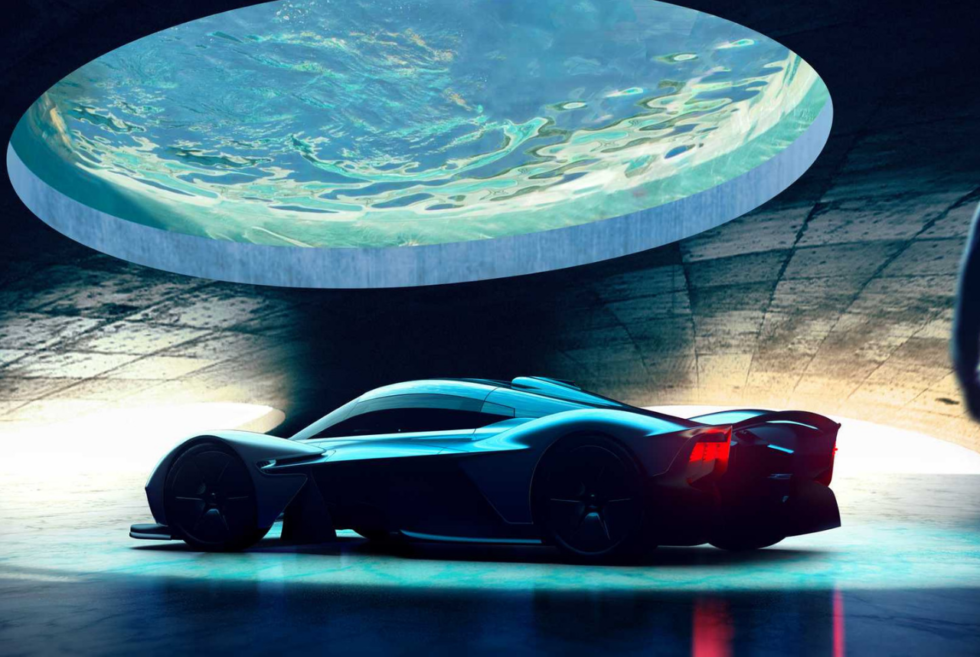 Whether it be your very own bat cave or luxury retreat, the company's bespoke division called Q by Aston Martin (how very James Bond of them) can design and make it for you. They promise that your vision can be as simple as a chic modern garage or as complicated as an ornate villa for your entire automotive collection. Aston's design team and hand-picked architects, who will be chosen based on the location and style of your project, will work with you to create your dream, all while ensuring that the end product will keep your car center stage.
"Imagine a home or luxury retreat built around your car," said Aston Martin Chief Creative Officer, Marek Reichman. "Picture creating the ultimate space to showcase your own automotive works of art. This is now achievable with this new offering. For the car enthusiast the garage is as important as the rest of the house and a bespoke auto gallery designed by Aston Martin that either focuses on showing off the car or is part of a larger, integrated entertainment space with simulators and such like, takes Aston Martin ownership to the next level."
Not sure how far you can really take it? Obermoser arch-omo architecture has already made a stunning architectural design concept for an automotive lair that is able to house works of art including the Aston Martin Valhalla and the iconic Aston Martin DB5, in a subterranean circular space. It also includes entertainment and leisure areas, along with living space for guests, because you and your friends need somewhere to relax while you admire the vehicles, obviously.
Customers interested in Aston Martin Automotive Galleries and Lairs can make a request through the Aston Martin Partnership Team at ampartnerships@astonmartin.com.