"Escena Restaurant", Valencia - Luxury Retail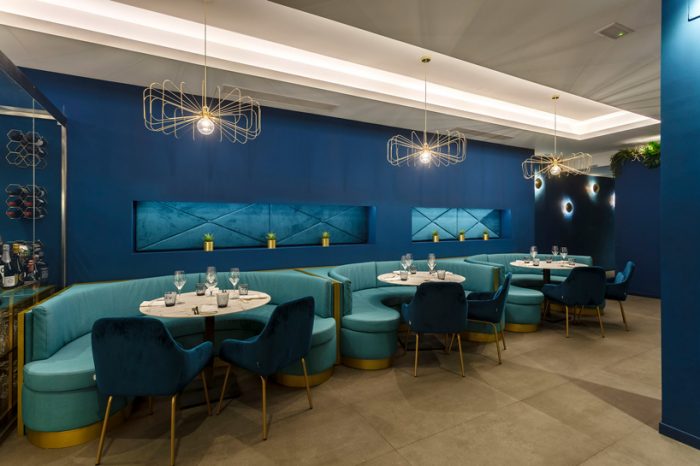 Escena is both a restaurant and nightclub located in the city centre of Valencia, Spain.
Inspired by the nightclubs of the 20s, the restaurant is divided in three different settings, among which the kitchen is the one that stands out as the main stage, opened to the people, where the chefs and the main actors interact with the customers.
The lighting, the materials and the furniture turn each space into a different setting, in which the clients are part of such atmosphere and their experiences are different and surprising, according to the place where they are placed at.
The lighting focuses on the table areas, looking for some darkness in the rest of the room and finally creating more private and cosier environments.