No Comments
Villa de Mûrir - Luxury Retail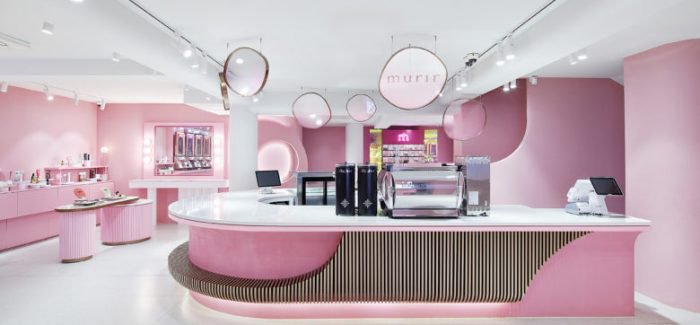 Villa de Mûrir Beauty Flagship Store, Garosu-gil, Seoul, South Korea
Villa de mûrir is the flagship store of beauty curation brand mûrir at which customers can experience mûrir's signature Beauty Pairing service.
Collective B created an interior design that works as an effective brand communication touchpoint for millenials looking for a break from everyday routine at which they can explore their personal beauty.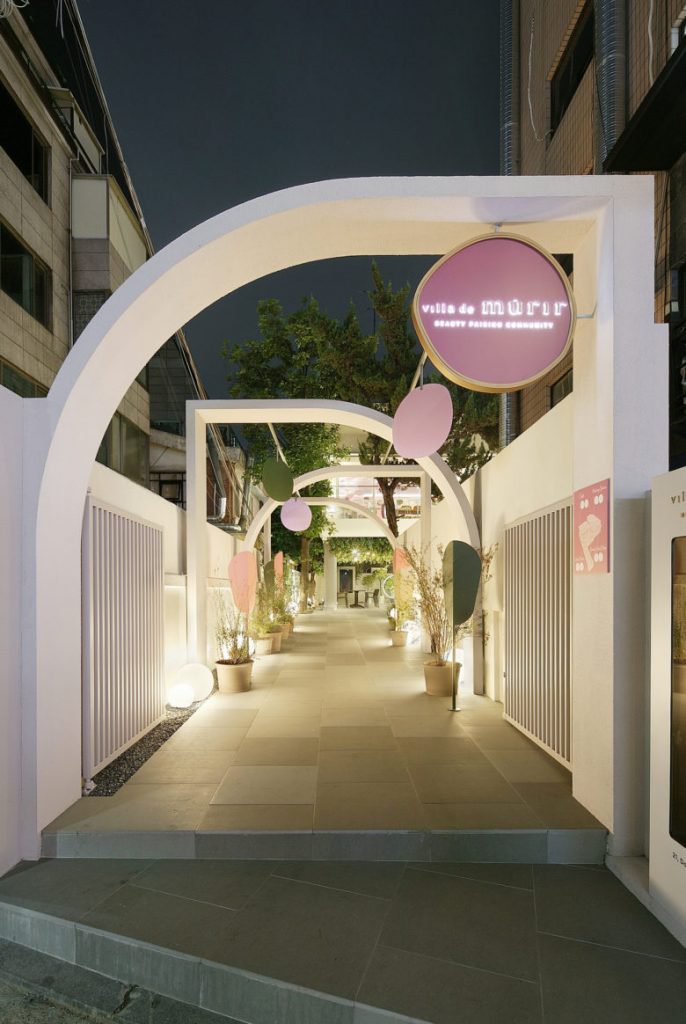 The interior design concept for Villa de mûrir was inspired by keywords derived from the mûrir branding. The name is based on the French verb mûrir that means to ripen, mature or mellow.
'mûrir free circle'
The free circle, symbolizing mûrir's respect for the diversity of beauty, was applied in various ways with ceiling objects, lighting pendants, and wallpaper patterns. For each space different materials were utilized to express the brand identity throughout the whole space.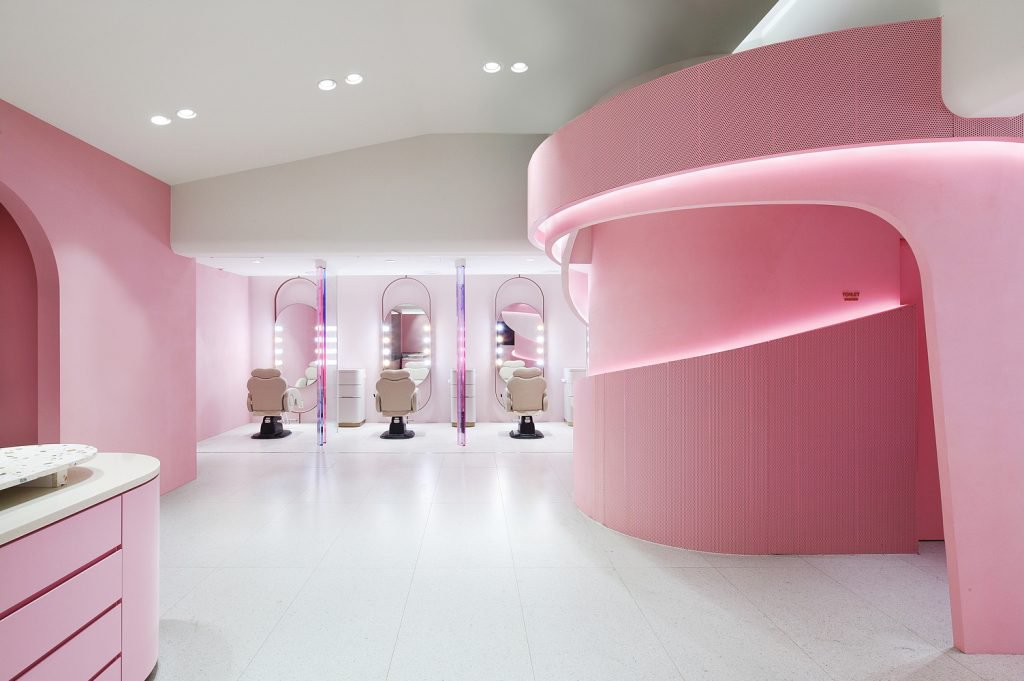 Villa de Mûrir occupies an entire low-rise building completely renovated for this purpose. The concept covers nearly 351 square metres (3,337 sq. ft) inside on two floors, and 210 sq. metres (2,260 sq. ft) outside.
At first glance, the interior is open, curvy and very pink. In fact the pink colour is a bit much for our taste, but we do love the outside. The pastel-hued archway and soft lighting are inviting and create a feel of entering something different and new.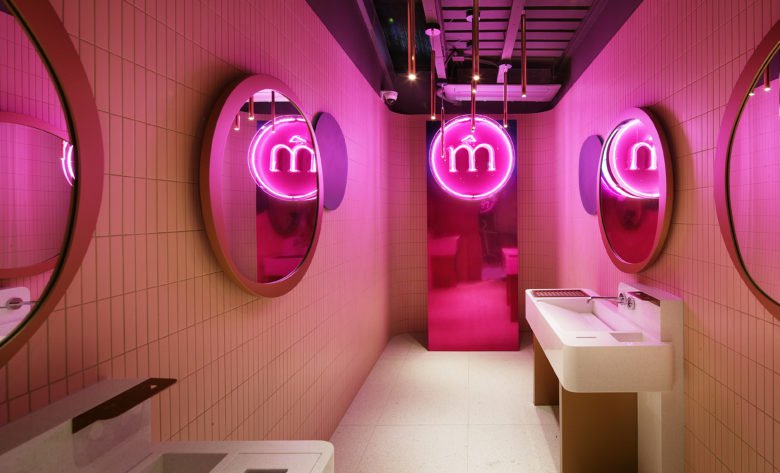 The pink most likely appeals to the target audience, however. Squarely aimed at Korean social media savvy female millennials, the store is divided into four distinct areas.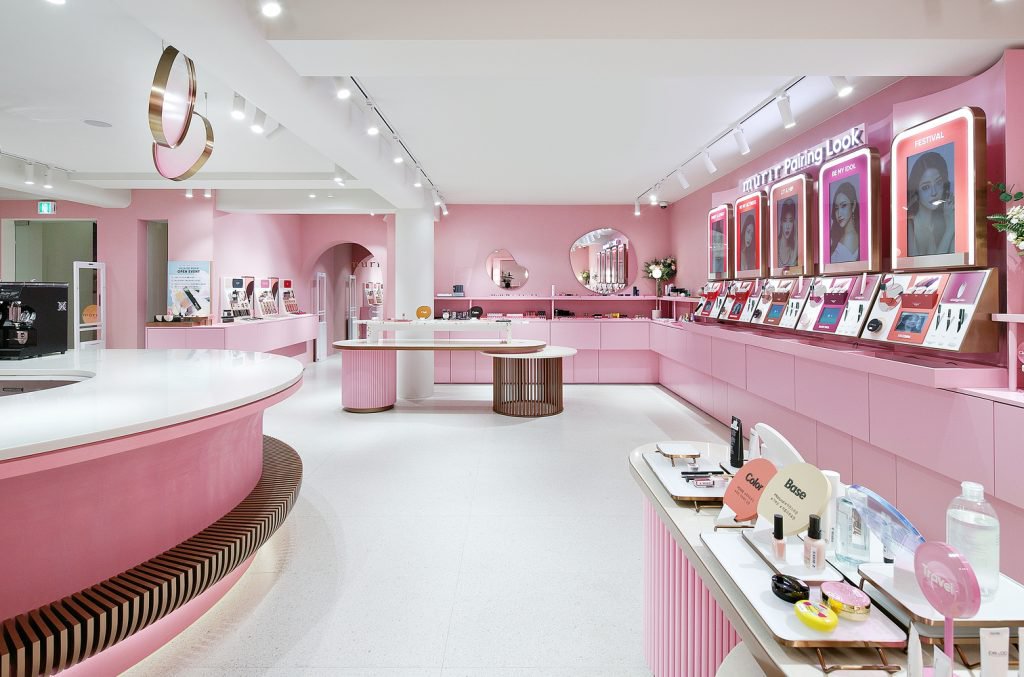 On the ground floor are the Beauty Shop, where Mûrir's own beauty products as well as other select beauty brands are sold, and the Open Studio, a production studio for YouTube and social media content creators.
On the second level are the Makeup Shop that offers five makeup treatments developed for the brand and the Café.