ALFA ROMEO-INSPIRED LIMITED EDITION GUITAR - Luxury Retail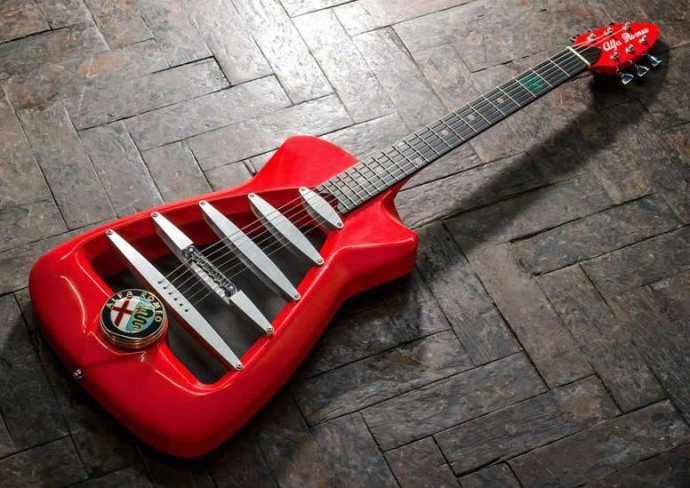 This uber-cool guitar has been designed by UK-based Harrison Custom Guitar Works to mark the 104th anniversary of Alfa Romeo's founding on 24 June.
The founder of the guitar company, Guy Harrison, is an owner and a devotee of the Italian marquee.
 "As a concept, the 'Alfa Romeo' guitar seeks to mirror the passion, the curves, the sportiness, and the occasionally unconventional designs you get with Alfa Romeo through the grille shape, the use of high quality materials and the sleek body," said Guy Harrison.
Limited to only 11 pieces, each of these Alfa Romeo guitars will be hand-built to order with taking approximately eight months to complete. The guitar incorporates the automaker's shield-shaped grille with the body fashioned from Poplar wood with a Maple cap finished in Alfa Red.
The big Alfa emblem serves as the volume knob and the neck of the guitar is made from carbon-reinforced Korina wood with an ebony fingerboard and inlays of aluminum and coral. The headstock features a metal plaque engraved with the guitar's production number and the signature of the luthier.