The Fashion Gallery in Madrid, Spain - Luxury Retail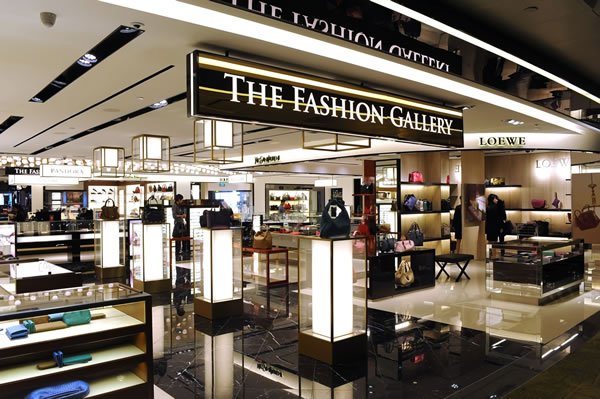 Adolfo Suárez Airport Madrid-Barajas has opened the largest store in Europe luxury goods at airports, and the fifth in the world. The Fashion Gallery, as this new retail space called multibrand fashion, accessories and jewelry positioned in the luxury segment, is based in the boarding area of Terminal 1, the area for flights' not Schengen.

The T1 Barajas Airport opens the largest luxury store at European airports
The new business of the Airport Madrid-Barajas Adolfo Suárez has an area of 1,050 m 2 and a wide range of products from some of the most exclusive brands in fashion, as Bvlgari, Salvatore Ferragamo, Montblanc, Omega, Loewe and Burberry, among others. In all, 21 firms have their own distinct space in The Fashion Gallery.
The management of The Fashion Gallery is run by Aelia Retail Spain, company Lagardère Services Travel Retail Group, one of the largest operators of duty free, Fashion and Luxury in Travel Retail.