Centennial Dragon - Luxury Retail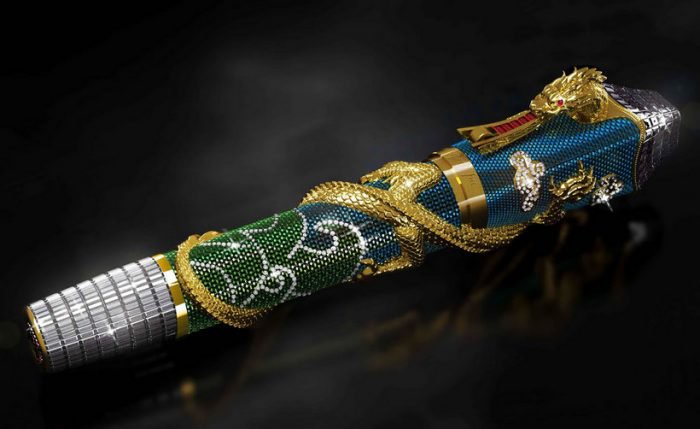 The Ultimate Centennial Dragon Is Montegrappa's $1 million Pen
The Ultimate Centennial Dragon pen, that's up for sale at the American Express World Luxury Expo.
Designed back in 2012 to celebrate Montegrappa's 100th anniversary, the beautiful Centennial Dragon pen has been produced in a limited series of only 100 units: 33 pieces in rose gold, 33 in yellow gold, 33 in white gold and one being this breathtaking pen called the Ultimate Centennial Dragon.
The buyer of this amazing work of art will eventually benefit from a VIP factory tour, followed by lunch or dinner with members of the board including former Formula One racing driver Jean Alesi. This is the moment we all start to understand that incredible price-tag.
Inspired by the Nine Dragon Wall at the Forbidden City in Beijing, the pen's extraordinary design includes 300 gm of solid gold, studded with flawless diamonds, rubies and a pearl. I'm not sure about the monetary value, but one thing's for sure: you will never again see anything like this.