LOEWE's marquetry project - Luxury Retail
LOEWE's intricate leather marquetry project at milan design week 2016
LOEWE presents 'leather marquetry' oak furniture project along with a set of accompanying accessories during milan design week 2016.
All of the pieces feature unique designs composed from multiple fragments of leather in various shapes and colours. the innovative collection of furniture updates existing forms of craft in an elaborate process informed by methods used in traditional bookbinding and woodworking.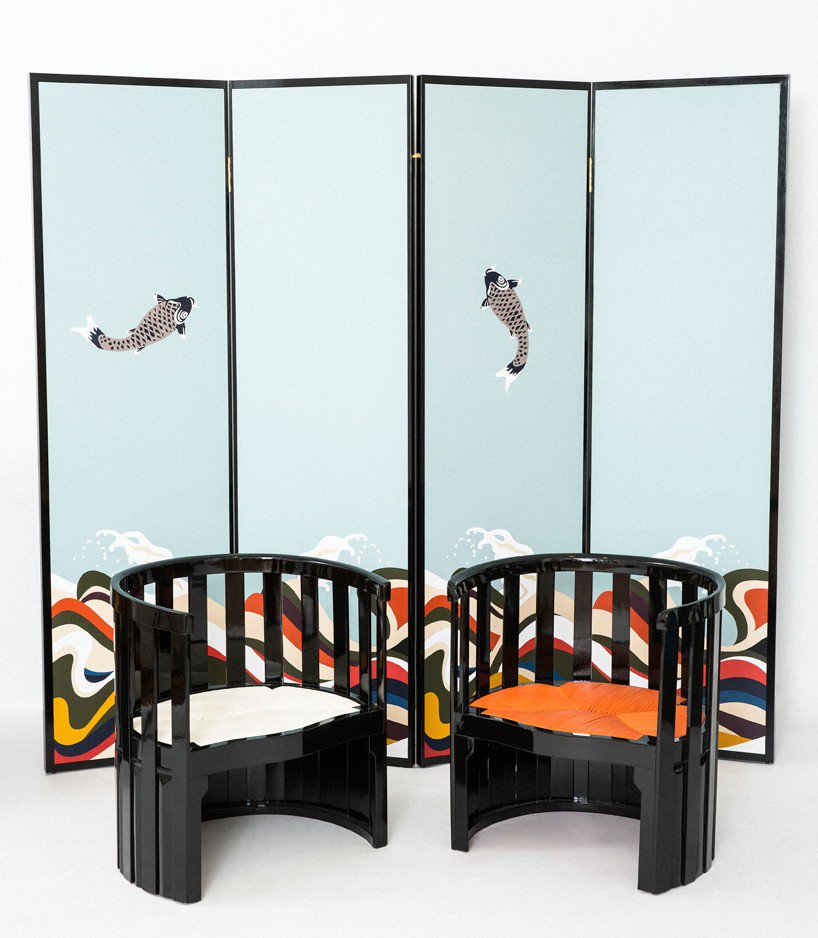 LOEWE's 'leather marquetry project' consists of a folding screen, table, wardrobe, one drawer and a set of chairs. Complimentary accessories include patterned lamps, notebooks, pouches and cigar boxes.
The family of objects has been conceived by LOEWE's creative director Jonathan Anderson who gives a novel articulation to the ancient technique of marquetry, in which inlays of various materials are used to embellish furniture. Leather cutouts have been applied onto the wood surfaces of three-dimensional objects to create decorative motifs adapted from archival prints and patterns. Ateliers and factories used the reinterpreted marquetry method on six pieces of early 20th-century furniture selected by anderson, including a large wardrobe and two baillie scott chairs, decorating them with carefully assembled 'drawings' of flowers, landscapes and other figurations.
While most of the patterns recreated in leather were taken from silk prints found in LOEWE's archives, a recurrent carp motif was adapted from a set of centuries-old japanese wood screens anderson found in hong kong and has used in previous LOEWE collections. Every source motif has been reworked, either reimagined or abstracted, for a contemporary appearance, and different types of leather were used to produce a painterly effect with varying textures and contrasting section.