Icaro nightclub - Luxury Retail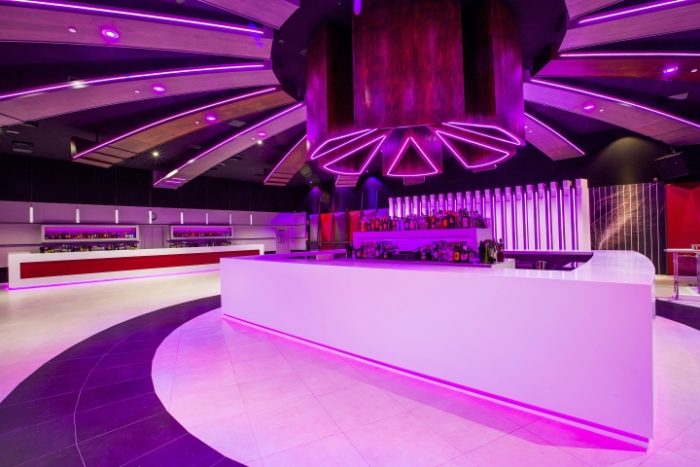 The proposed design attempts to recreate an environment, soft, romantic and dynamic, far from the topics that the collective imagination associated with this type of premises.
The result is timeless and modern, spacious and friendly. The aim of the project is to enhance the experience that is to visit the local and surround the customer with their qualities. Visit the local should be like traveling in time and space. The modified architecture of the building, made us immediately think of an element that worked as physical and aesthetic center, a suspended structure that made us remember the symbology to which the name of local means and would work as an icon and backbone of the project.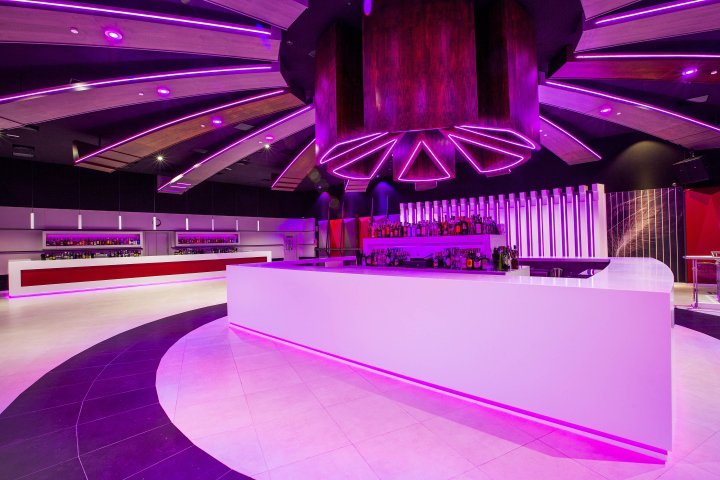 We think of the sun, its light, reflexes and we try to reproduce it inside. Lighting plays a main role in the composition of the space. The image of the sun, which icaro unconsciously approaching, and every time lights with more force, to be reflected off the walls, forms a tube that wraps around you, creating a dynamic space with a lot of reflections and shades where spatial perception is amplified.
While we are bringing an exterior landscape inside the hall, materiality and rotundity decompose to become light and movement. Decided we emphasize the use of a single color base on walls and ceiling so that unify the space and upgrade surround impression and over this color highlight the use of red, representing the heat, and especially the white representing light. In the access area repeating elements in relief and monochrome surround us, to accompany and guide us through this mysterious journey.