The Dior Maison, Paris - Luxury Retail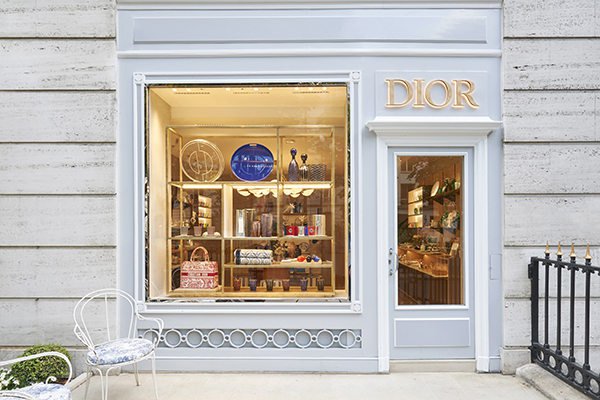 Dior opens in Paris first luxury art-of-living store
The luxury label owned by the LVMH group opened its first store entirely dedicated to the art of living on July 29.
It is located at 28 avenue Montaigne in Paris, at premises that previously sold Dior's eyewear collections.
The new store showcases the Dior Maison luxury home linen, furniture and tableware collections, featuring Dior's signature printed motifs, from Toile de Jouy patterns to lily of the valley flowers to the label's iconic bee designs.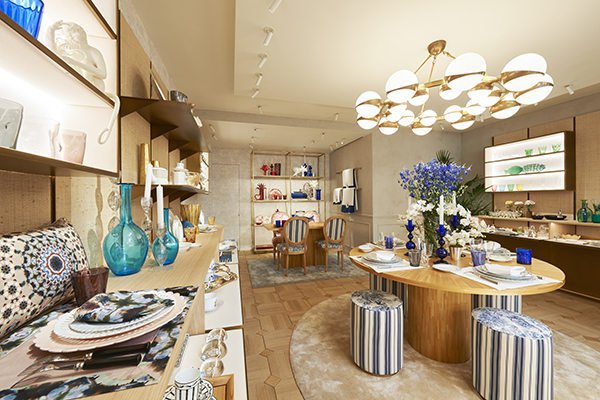 Dior Maison, whose art-of-living collections were first introduced in 1947, already featured prominently at the Milan Furniture Fair last April, when the label unveiled a collaboration with Milanese architecture and interior design studio DimoreStudio, consisting of 14 exceptional items in gold, silver, bronze and brushed or chrome steel, available only on special order.
The Dior Maison store isn't the only new string added to the luxury label's Parisian bow, since in mid-July Dior inaugurated a new flagship at 127 avenue des Champs-Elysées. The 890 m2 store will remain open until Dior's historic store at 30 avenue Montaigne, which is busy with renovation work for approximately two years, will be ready to open to the public again.