Rihanna's Fenty Fashion - Luxury Retail
Rihanna launches luxury Fenty fashion brand with Paris pop-up
Rihanna is breaking ground at LVMH with her new Fenty fashion brand. The new brand is the first major fashion brand that LVMH has founded from scratch.
Fenty's new Parisian pop-up is in the heart of the trendy Marais district, and opened to the public on Friday. It launches online on May 29.
LVMH and Rihanna plan new fashion line
Rihanna unveiled the chic new Parisian boutique to a handful of fashion editors and celebrities.
These fashion insiders swooned over her new collection, which features a mix of tailored blazers and oversized Japanese denim jackets. The prices range from €200 ($223) for a T-shirt to €1,100 for a parka.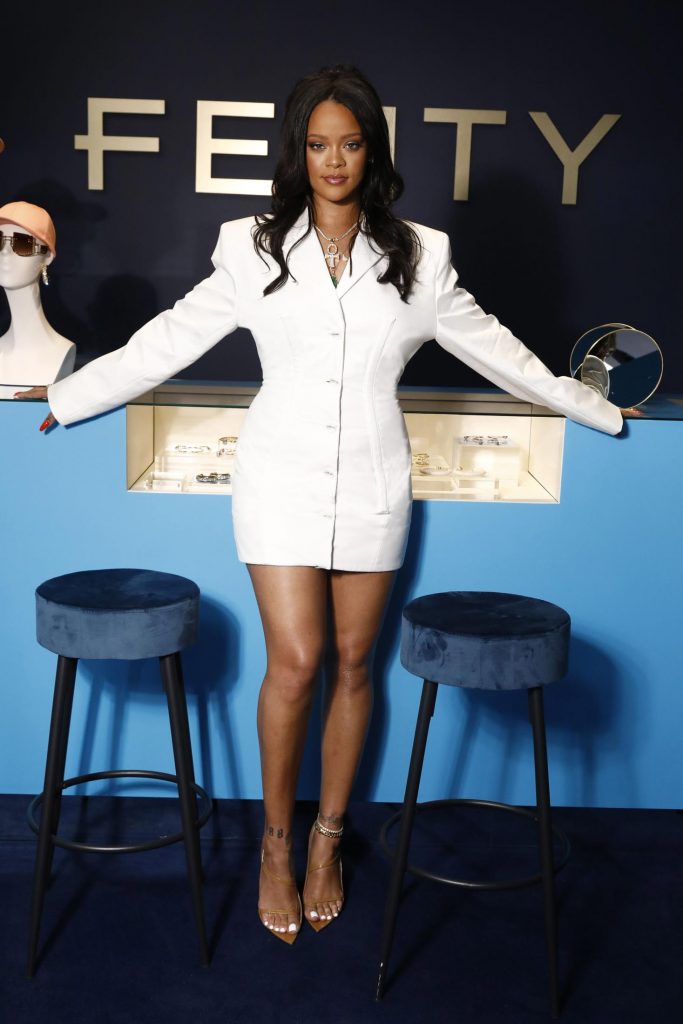 The collection extends to accessories, including her point-toe strappy sandals, which come in bright and natural shades.
Fenty's clothing and accessories will run on a six-to-eight-week cycle. It won't have a fashion show, and it will only be sold direct-to-consumer through the store and online.