Dior Opens New Flagship in Munich - Luxury Retail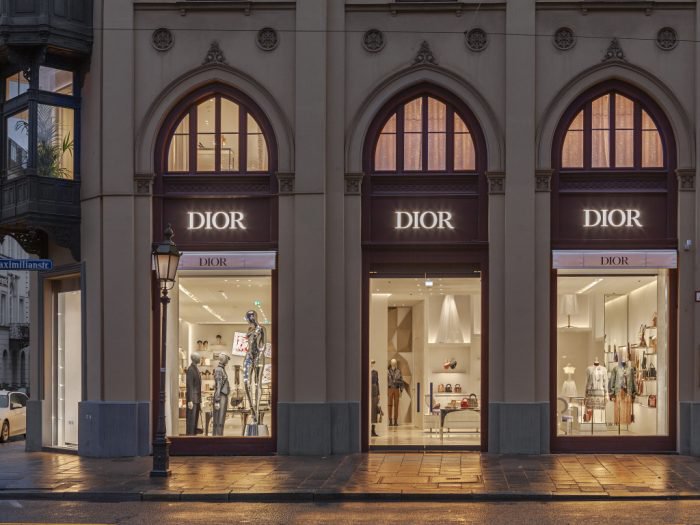 Dior Flagship, Featuring New Unisex Concept, Opens in Munich
The French label has moved up Munich's luxe shopping boulevard to a new two-story space, with interiors designed by every premium brand's favorite architect, Peter Marino.
Paris-based label Dior opens a set to open its latest flagship in Munich. The luxury brand has moved from one tony address on Munich's luxury shopping mile, Maximilian Street, to another — Dior's new home is two minutes up the same road at number 30.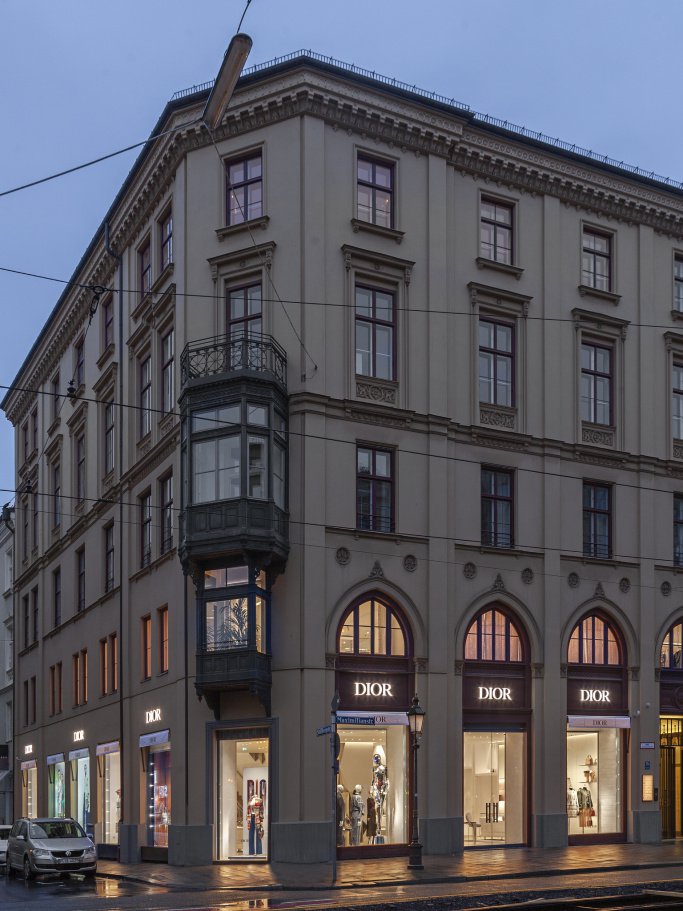 On the site, a two-story boutique has been renovated by interior design by Peter Marino; Marino has also designed retail spaces for the likes of Chanel, Ermenegildo Zegna, Fendi and Armani, just to name a few.
Architect Peter Marino designed the flagship that merges men and women's clothing for a unisex space.
"For the first time in the history of Dior, [the design] unites the men's and women's universes," a press release for Dior stated.
Marino often includes art in his interiors and the Munich shop boasts two abstract works, one by American artist, Martin Kline, and another by New York-based, Swiss artist Ugo Rondinone.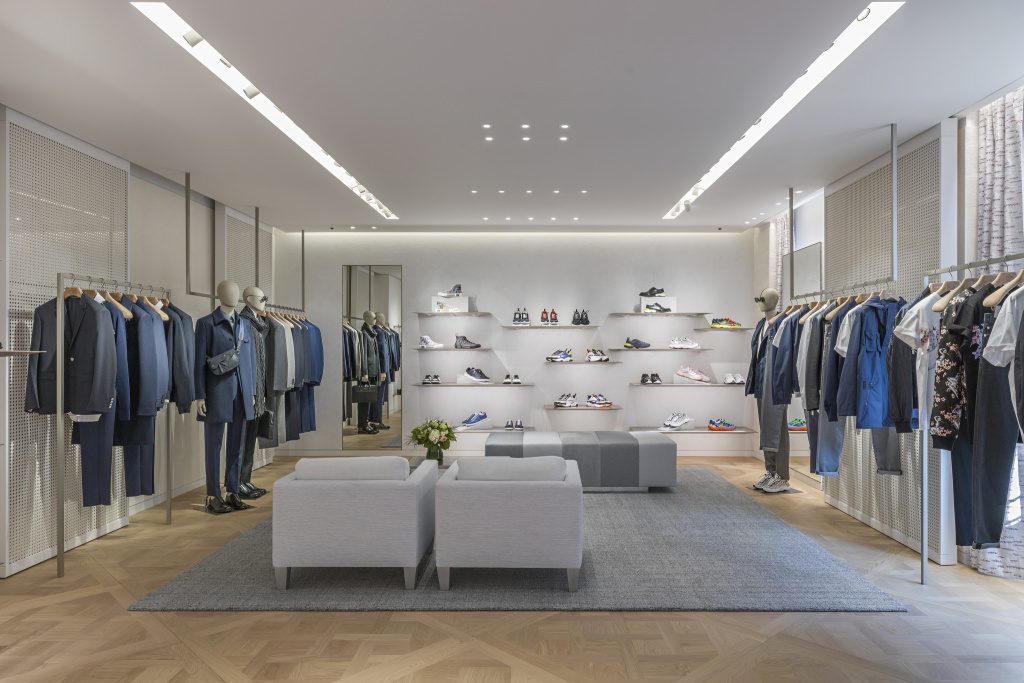 The men's wear and women's wear are still found in fairly distinct, color-coded — pink, gray and pale blue — areas of the store, merging mostly in a central second-floor showroom for footwear. Next to the Dior sneakers, a sign tells shoppers which shoes are available in both men's and women's sizes. Dior will likely roll out the more unisex retail concept in other stores, too.