Calvin Klein 205W39NYC opens Paris - Luxury Retail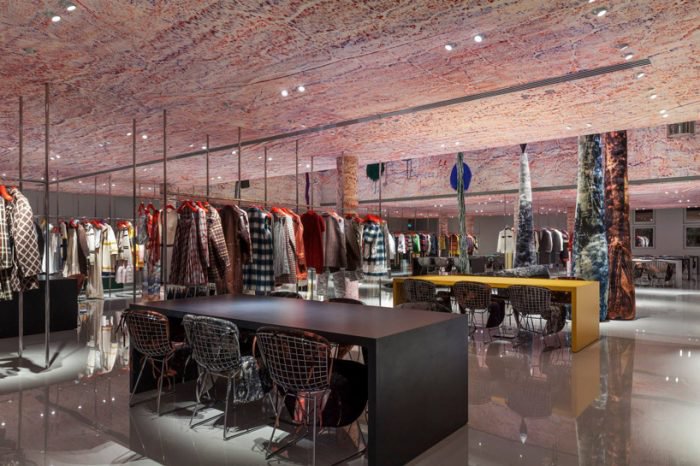 Raf Simons X Sterling Ruby: Calvin Klein 205W39NYC opens Paris headquarters
Calvin Klein opens the doors to a new parisian headquarters for its 205W39NYC line, designed in collaboration with Sterling Ruby – as chosen by the brand's creative director, Raf Simons.
The duo have worked together multiple times in the past, including on a redesign of Calvin Klein's New York flagship. For this new space, Ruby has transformed the two-story building into a huge and open 1,500-square-meter-high immersive space.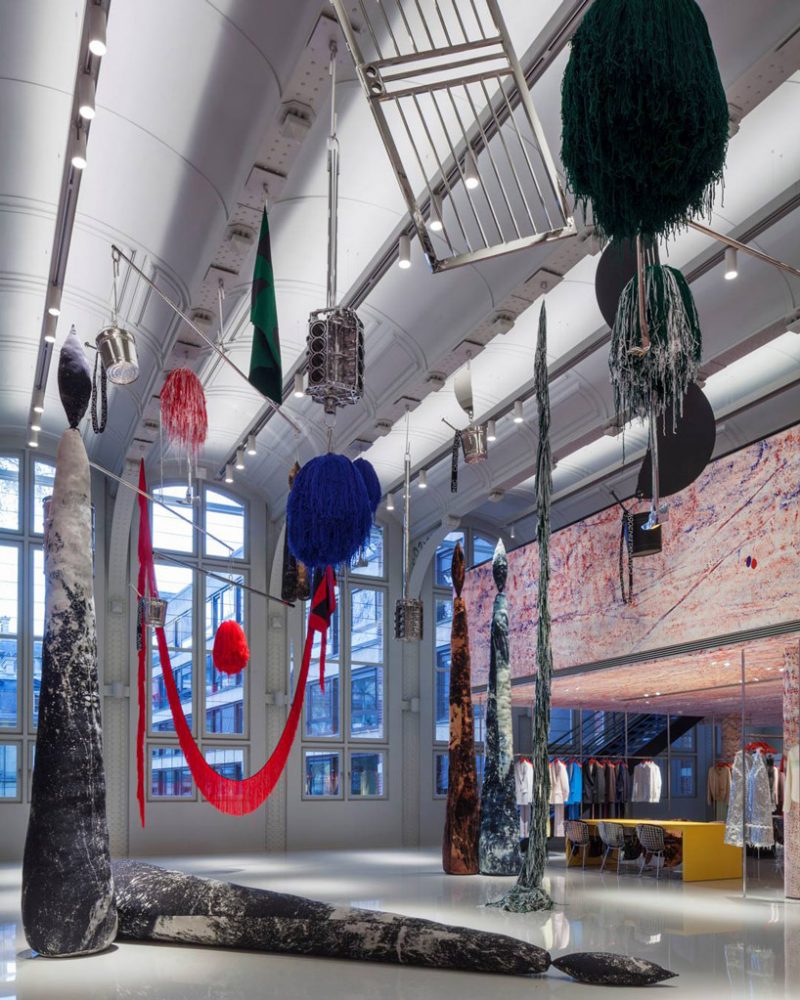 A royal blue reception area welcomes visitors featuring fabric cushions, upholstered walls, large artworks and installations hung from the ceiling. In the building's central space original 1880's walls and a vaulted ceiling honour its original condition. The understated walls act as a back drop showcasing red and blue hand-painted, splattered canvases wrapping the columns, walls and the mezzanine ceiling.
The space will be used exclusively for the Calvin Klein sales campaign of the men's and women's seasonal collections, which until today were sold at the emea level from Milan, where all the other brand lines will continue to be presented. 205W39NYC was previously known as the Calvin Klein collection, the prêt-à-porter clothing line reinvented by Simons.