Zara Unveils Flagship On Champs-Élysées In Paris
Inditex has provided its star brand with a new strategic location in Paris.
Zara unveiled its latest flagship on the famed Avenue des Champs-Élysées, which integrates futuristic tech, with a focus on fashion and customer service.
It's all part of Zara's drive to upscale the client experience and bring a luxury feel to the fast-fashion brand under Inditex non-executive chair Marta Ortega Perez, who took the reins last year.
Her aesthetic is integrated into the store's design, with marble floors and ceilings to bring light into the cavernous 29,100-square-foot space. Display furniture is made of limestone and oak, and the store features brushed steel racks and lots of open space. Guests see moving artworks on a wall of light, as well as hologram mannequins wearing this week's drops.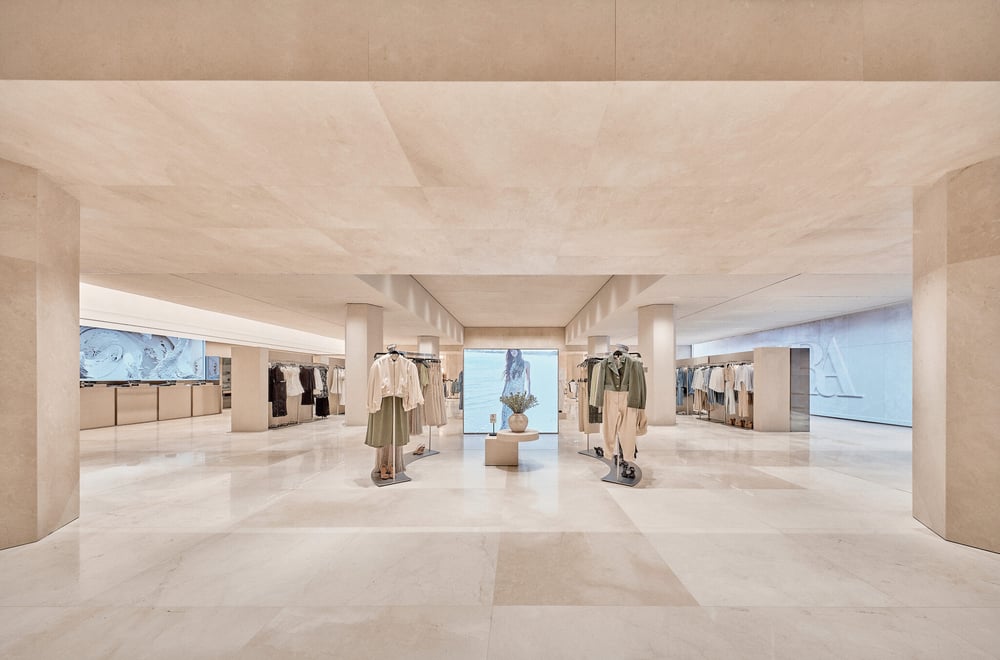 It is the second store on the Champs-Élysées for the Spanish fast-fashion behemoth. The new flagship will be focused on showcasing the full men's and women's collections. The higher priced SRPLS and Origins lines also have their own corners.
There are specific departments dedicated to accessories and lingerie. The shoe section will have its own staff and stock room to distinguish the offering.
Guests are able to see what items are available in the store down to the location of a garment on a map, book fitting rooms ahead of time, or buy online and retrieve the item within two hours. There is a special customer service desk dedicated to picking up online or in-app orders.
A row of self-service checkouts in sleek black glass greets customers with moving touch screens that automatically adjust to a customer's height. The company is also introducing a mobile checkout function, which allows customers to buy items by scanning them with their phones. Some of the tech has been trialed at its Battersea Power Station store in London, but the company has continued to hone and improve services, executives said.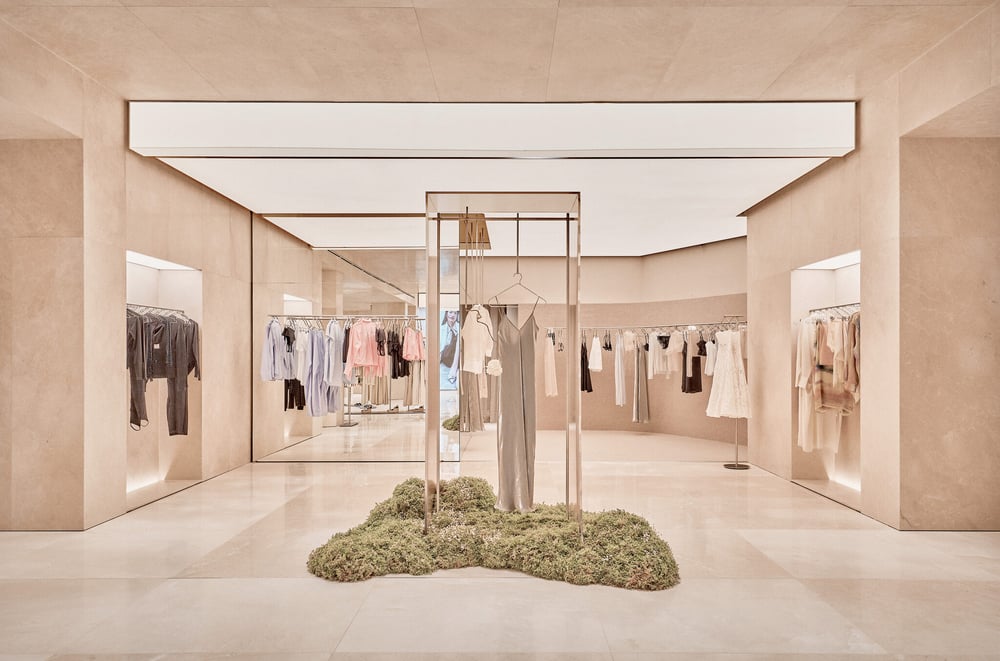 Dressing rooms are also high tech. Gone are item limits and taking number tags from an attendant; instead, guests swipe clothes past a screen upon entrance and exit, which reads the items' internal RFID chips.
Despite the emphasis on the app and electronic check out, executives said the store will still prioritize the human touch with employees available to assist at any point in these transactions, and says it has increased hiring and training. The new store will have 230 employees, most moving over from other stores and building on their previous experience. The company is now hiring to fill positions in those locations.