Lacoste Ibiza summer pop-up store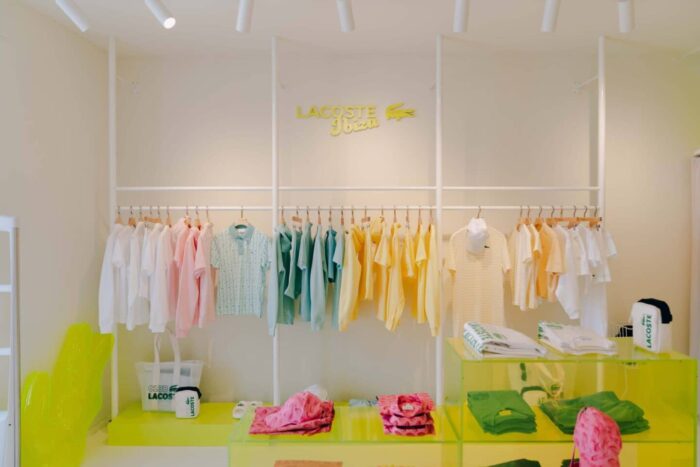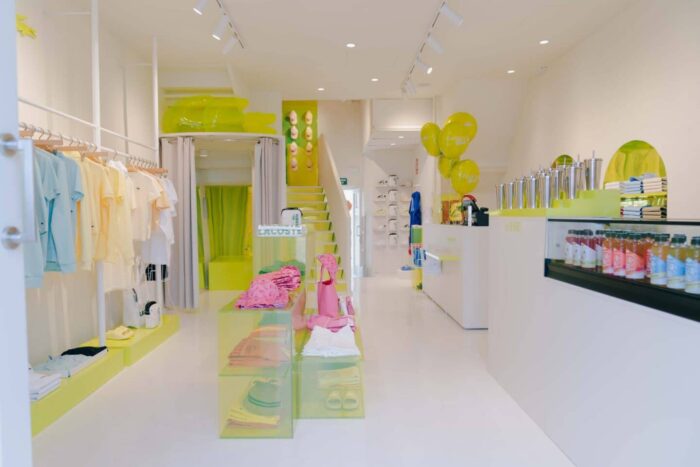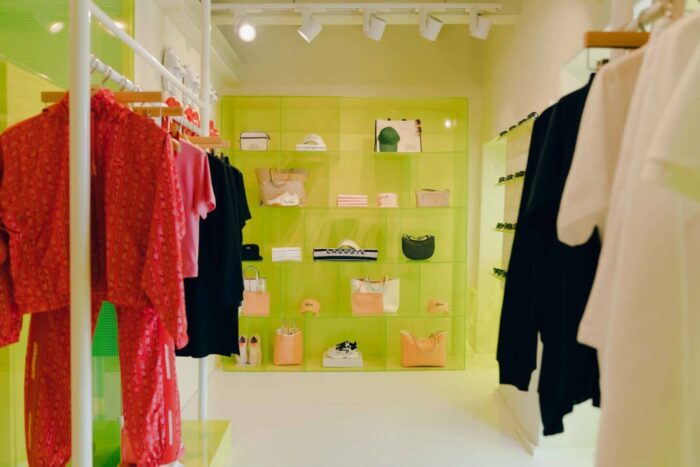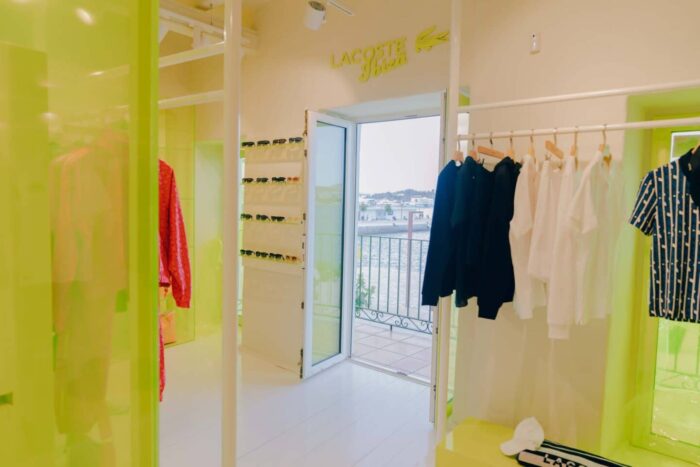 Lacoste brings vibrancy to Ibiza with the return of its summer pop-up store
Lacoste is bringing back its summer pop-up store to La Marina, Ibiza, for the second year in a row. Located in a traditional building, the store offers a carefully curated selection of summer apparel for men, women, and children.
With its prime location at 6 Andanes Street and spanning across 85 square meters, the pop-up store provides a stunning view of the harbour. Open until October 31, visitors can indulge in a sun-soaked beach experience within this unique space.
The white façade of the building welcomes visitors with neon yellow inflatable crocodiles peering from the balconies. Upon entering the first floor, guests are greeted with glass walls reminiscent of a swimming pool and a photo booth for capturing memorable moments.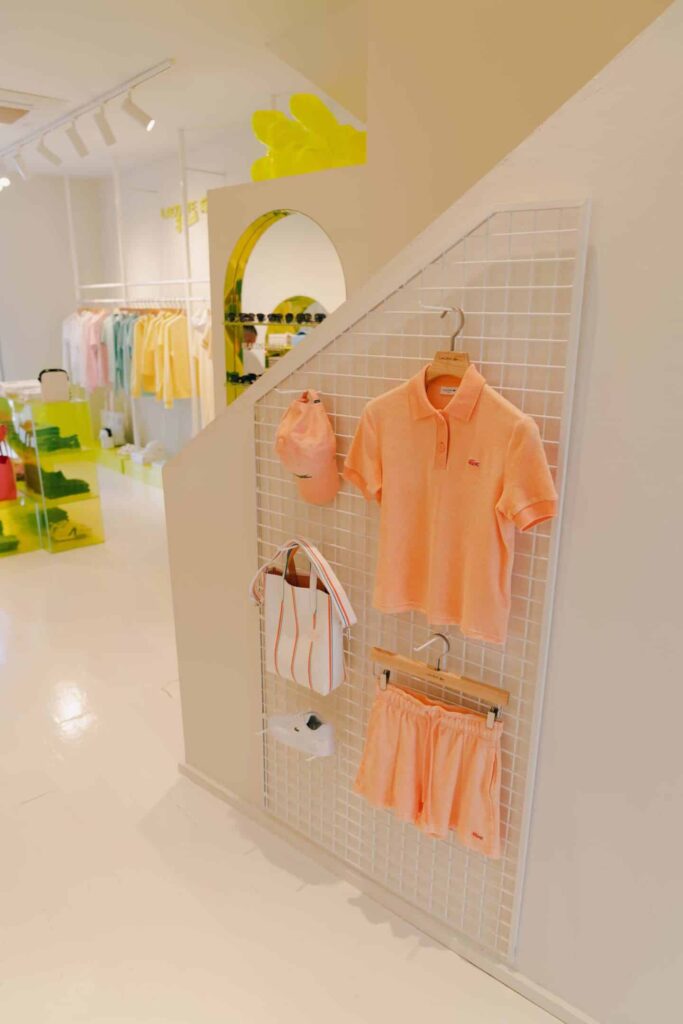 Inside the boutique, shoppers can find a range of swimwear, towels, and the new Summer Pack collection, featuring vibrant beachwear and accessories. Against the backdrop of white walls and neon yellow accents, the minimalist decor creates a stylish atmosphere. Exclusive souvenirs, including stickers, beach paddles, and badges, are also available. Additionally, customers can personalise iconic Lacoste pieces, such as their "L.12.12" polo shirts, to add unique details.
Stepping out onto the terrace, guests are greeted with a relaxed ambiance and white-toned furnishings. This year, they can enjoy a variety of kombucha options, a fermented tea beverage rich in probiotics, thanks to Lacoste's partnership with the Flax&Kale restaurant group. The Sex on the Peach and Passion Colada mocktails are among the refreshing choices available.