Volkswagen and Apple Unveil the New iBeetle Concept - Luxury Retail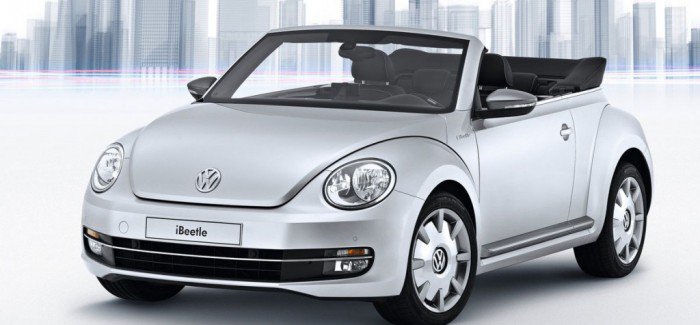 The brainchild of Volkswagen and Apple
Whenever brand giants join forces, something spectacular is bound to happen. The more unexpected the association of brands is, the more rewarding the result is.
We didn't expect the two brands to join expertise for such a project either. But we sure are glad they did it.
With this baby, your iPhone can instantly become a G-Meter, and it can also display a compass, a chronometer, and some extra engine information. The special Trainer app will show you the fastest route to anywhere, while the Reader will keep you in touch with the social media world by reading messages to you while you drive.
Of course, there is also a series of styling cues that indicate the unique origin of the iBeetle. The iBeetle badging is given, and then the list of noteworthy design features continues with the exterior Chrome Pack, the "Vienna" leather sport seats, ant the "Galvano Grey" interior trims.
The car will be available as a coupe or a convertible, and it will feature new color options for the exterior: Black Monochrome, Reflex Silver, Deep Black Pearl Effect, Oryx White Mother of Pearl Effect, and Candy White. The automaker will reportedly begin to take orders for the iBeetle starting October, with the first deliveries being scheduled for spring 2014.
By luxedb.com