Versace Returns to New York City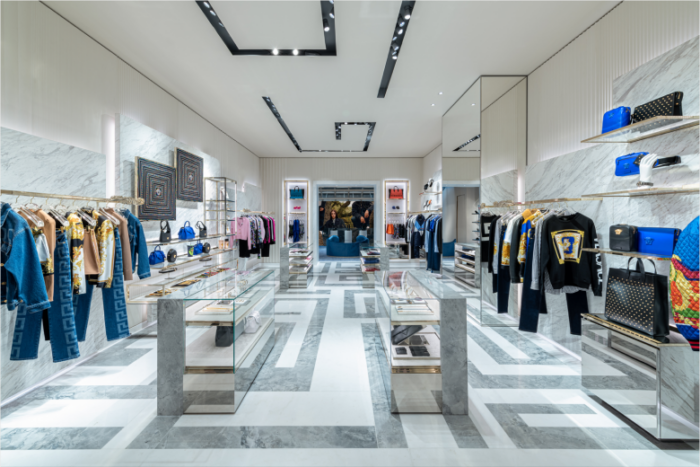 Versace store by Curiosity
Versace returns to New York City, opening a brand new boutique in Soho. The Italian fashion house has secured a 285sq m boutique in the SoHo area of New York City.
The store is located on the ground floor of a mid-rise structure built in 1879 and is within close proximity of several other luxury brands including Linda Farrow, Louis Vuitton, Stella McCartney, Dior and Fendi.
The interior design of the store has been created by architect Gwenaël Nicolas from Tokyo-based architectural practice, Curiosity. This interior design concept was first revealed at the redesigned Versace flagship store in Paris and presents a lavish signature aesthetic that is complete with Greca-patterned marble flooring as well as sculpted Medusas.
The space is LEED Gold-certified and has been created with the highest sustainability standards in mind, from the choice of materials used to the flexibility and management of the store.
The new Versace boutique carries the full men's and women's range, from apparel, accessories and shoes, to jewellery, watches, eyewear and also fragrances.