V Shoes Collection By Louis Vuitton - Luxury Retail
Louis Vuitton's V fashion jewelry collection was a massive hit among the ladies who are in touch with luxury, fashion and good taste. After adding a bit of glitz and glam to ladies' ears, neckline, wrists and even fingers, the iconic French label has decided to continue making women everywhere smile, making a statement with the new Louis Vuitton Women's Shoe collection.
This fall, elegant sandals, wedge mules and chic flat shoes in suede baby goat leather are enhanced by gold metal rings and graphic V accessories to help you stand out. Inspired by the lovely Louis Vuitton V fashion jewelry collection, these shoes will definitely take their toll on wallets all over the globe.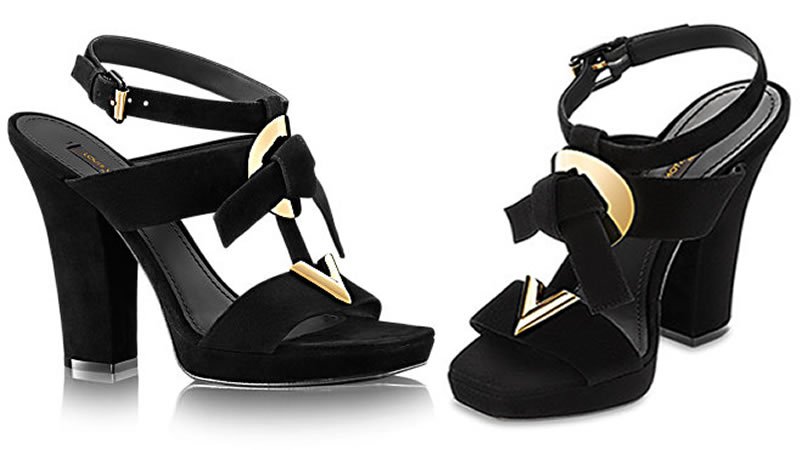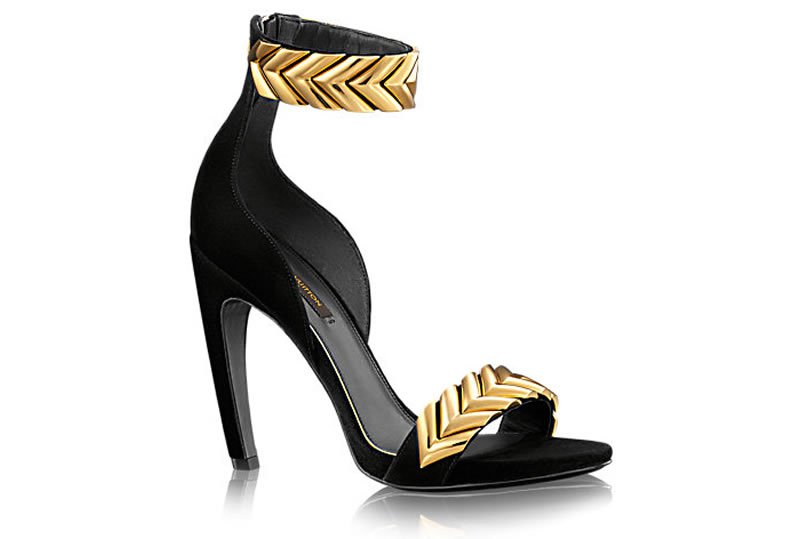 The $1,640 Symphony Strap Sandal is an elegant ankle-strap sandal, in suede baby goat leather, embellished with a series of golden V accessories applied by hand. Fitted with a back zipper, the Symphony stands high on 4.4 inch heels. Next, the Bright Shades Sandal features a series of hand-applied lacquered V accessories, available in calf leather and with a 4.4 inch heel. The Louis Vuitton-engraved buckle stands out and tried to justify the $985 price-tag.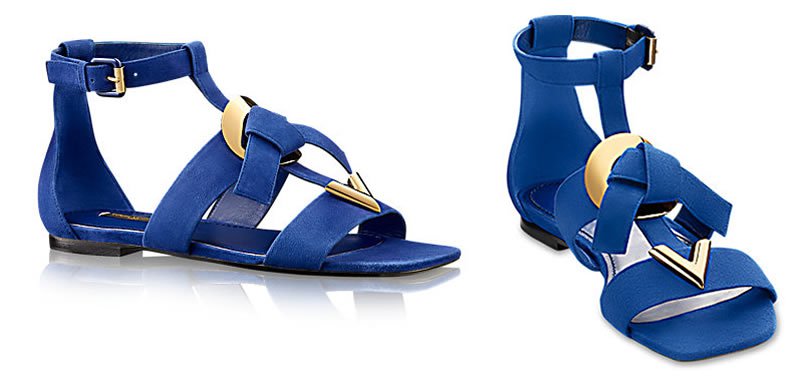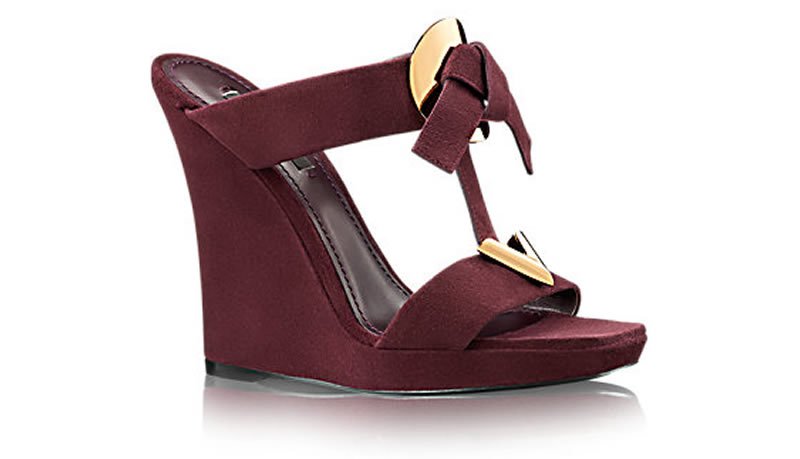 The Medallion Sandal was decked with a gold metal ring and graphic V accessory, providing incredible comfort considering its 4.8 inch platform heel. Made from suede baby goat leather, his sandal can be strapped on with Louis Vuitton-engraved buckle and will set you back $1,030.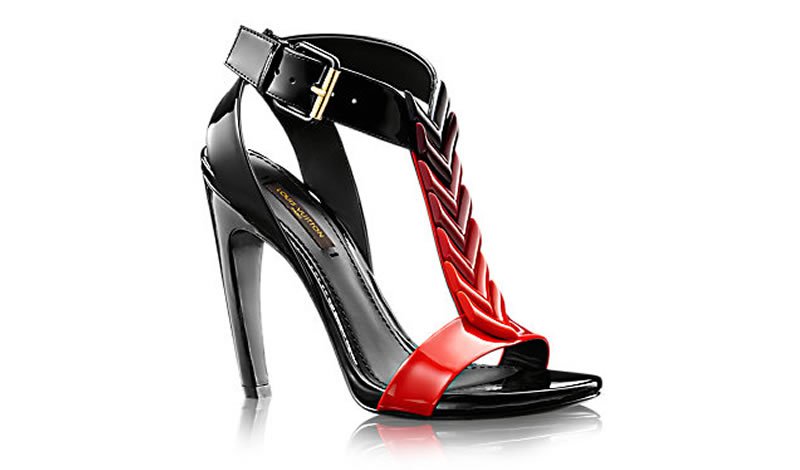 The Medallion Wedge Mule will cost you $1,030, and was also made from suede baby goat leather and features a gold metal ring and graphic V. Last, but not least, the Medallion Flat Sandal also comes in blue suede baby goat leather, boasts the gold metal ring and graphic V accessory inspired by Louis Vuitton fashion jewelry collection and costs $970.